60+ Whole30 Vegan Vegetarian Dinner Recipes
60+ Whole30 Vegan and Vegetarian Dinner Recipes that are easy to prep and big on flavor! You'll find plant-focused vegetarian and vegan recipes that are also Whole30-friendly. From savory dinners to heartwarming soup recipes, the collection grows every year as I add more delicious healthy dishes to the list!
Asian Vegetarian/Vegan Dinner Recipes That Are Also Whole30
My Whole30 Asian Vegan and Vegetarian dishes focus on two principles – being Easy to prep but delivering Big on flavor. If you love Asian food and want to incorporate more vegetables into your meals, or if you are looking for more interesting ways to add more deliciousness to your veggie stir-fry, this post is written for you!
All the dishes in this post are paleo, gluten-free, grain-free, soy-free, dairy-free, no added sugar, and Whole30-friendly. If you want to expand your vegetable variety, my Chinese greens glossary guide is another must-read.
What is a Vegetarian or Vegan Whole30
I'm happy that Whole30 now includes a vegetarian and vegan section for people who are on plant-based diets.
For a vegetarian Whole30 reset, if the person eats fish and eggs, it's best to obtain all protein resources from these two categories.
One might get a bit tired eating the same protein for 30 days but think of it as a 30-day experiment that helps the person to eliminate and carefully reintroduce foods to evaluate how vegetarian life feels after the 30 days.
Another helpful way to do a vegetarian Whole30 is by looking for Whole30 online resources from its official vegetarian shopping lists, The Whole30 book, and recipe inspirations from Whole30's Instagram account.
You'd be surprised how much delicious food is available for vegetarians to complete a Whole30. If the person doesn't eat fish and/or eggs, there's a vegan reset section on Food Freedom Forever (page. 50) that details how to follow a vegan reset during Whole30. It helps vegans to choose less problematic plant-based proteins and includes a reintroduction plan to help them figure out which protein sources are healthiest for them going forward.
You can learn more and find more resources from the official Whole30 website and Whole30 rules vs recommendations.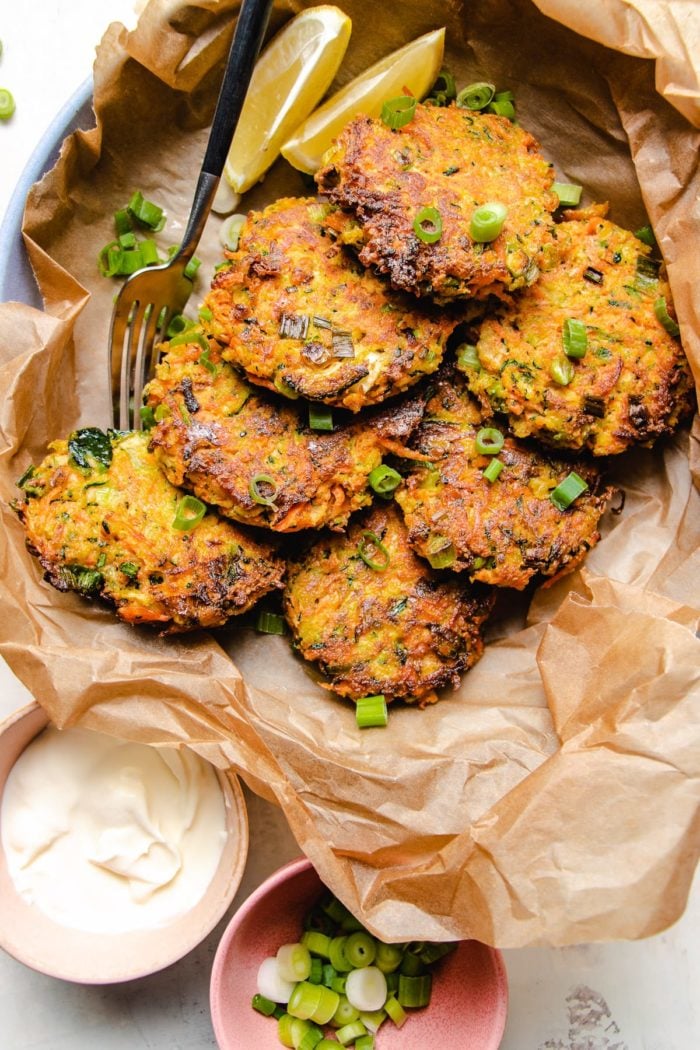 Whole30 Vegetarian Dinner Recipes
In this blog post, the difference between vegetarian and vegan meals is eggs. Quite a few dishes under the vegetarian category can easily be modified for vegan. For example the roasted cherry tomatoes dish (skip the poached egg added on top), Napa cabbage stir-fry, and Kimchi cauliflower fried rice. The added protein and good fat from the eggs will help you feel more satiated, if you can, try to incorporate an egg into your meal. 🙂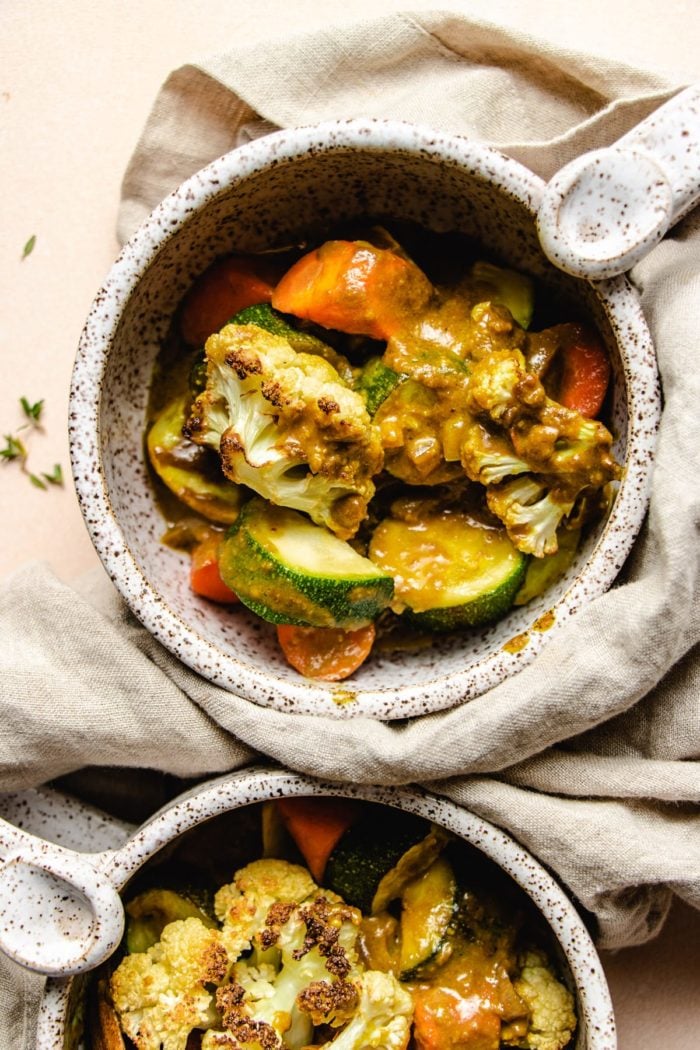 Whole30 Vegan Dinner Recipes
You'll find a variety of my favorite plant-based vegan dishes on this list. They are full of flavor and vitamins. Even if you aren't following a vegan lifestyle, these dishes will help you add more deliciousness to your veggie stir-fry.
Whole30 Vegan Soup Recipes
Whole30 Vegan Salad Recipes
These Asian-inspired vegan salads will add new exciting flavors to your dinner table! Here you will find Asian greens such as bok choy, mung bean sprouts, or tatsoi baby greens with my homemade Whole30 Asian salad dressings. The Cashew made tofu salad is a chilled side dish. If you want to pan-sear or cook the tofu, I recommend you use my egg tofu to make crispy sesame egg tofu.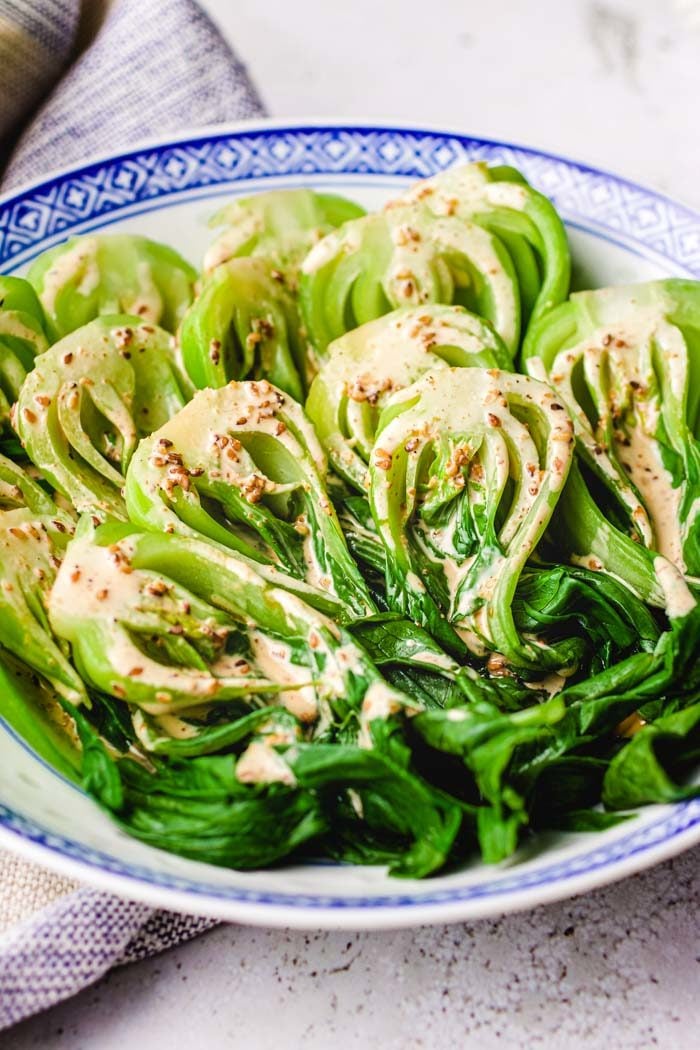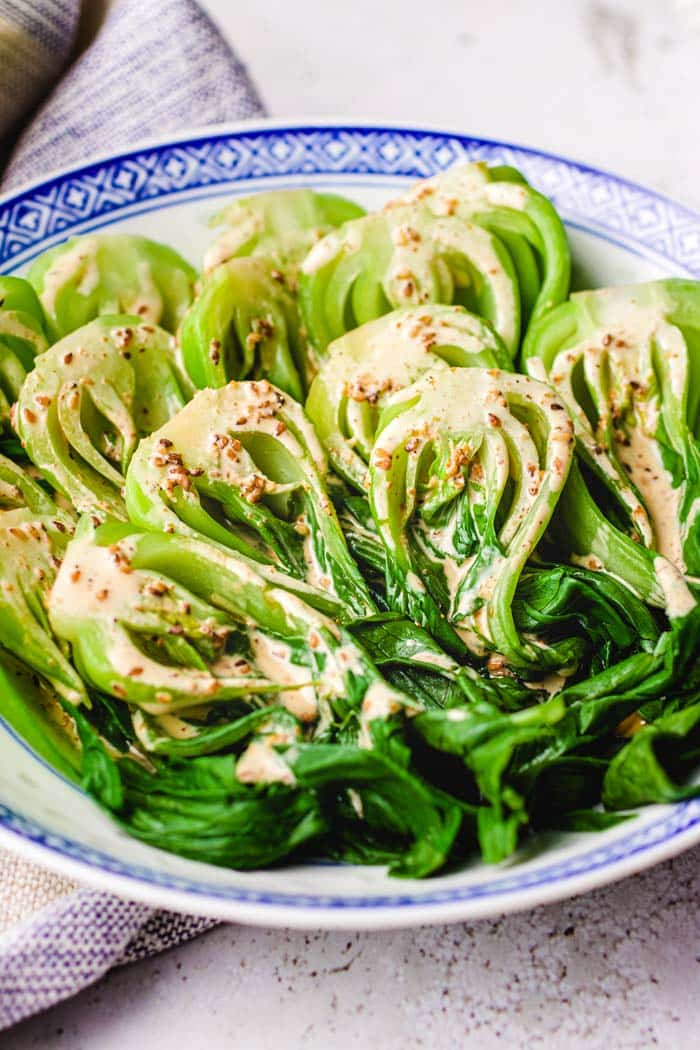 Whole30 Vegan Dressing and Sauce Recipes
My favorite Whole30 Asian-inspired dressing and sauce recipes in one place! From Korean-inspired whole30 gochujang paste to vegetarian and vegan friendly shiitake made oyster sauce, you can easily create variety and add loads of flavor to your salads or vegetable stir-fry.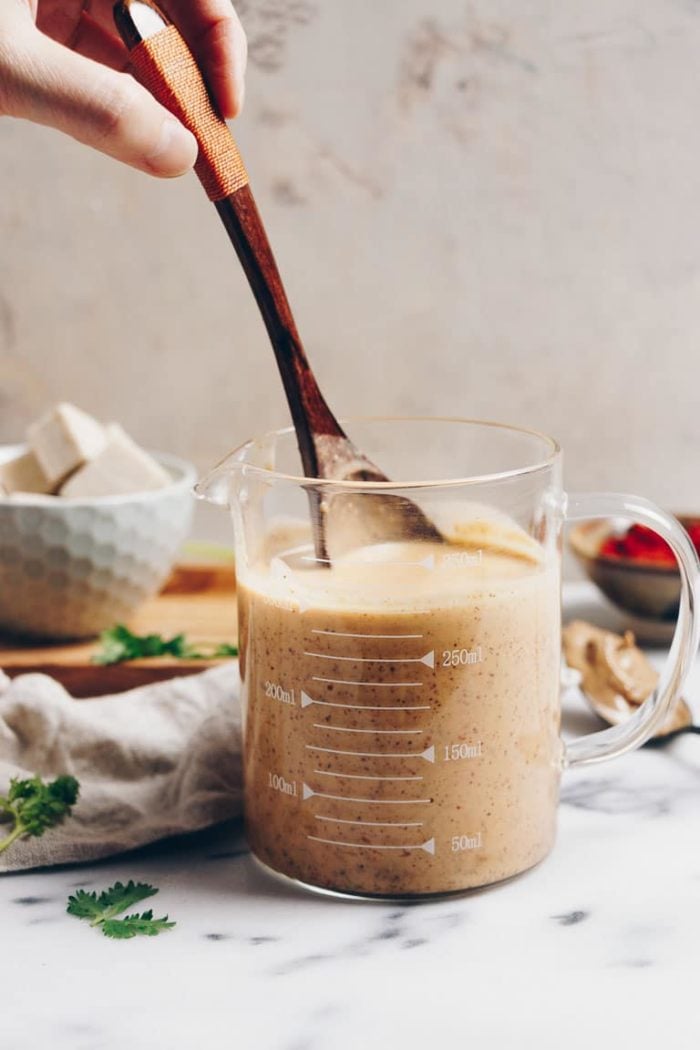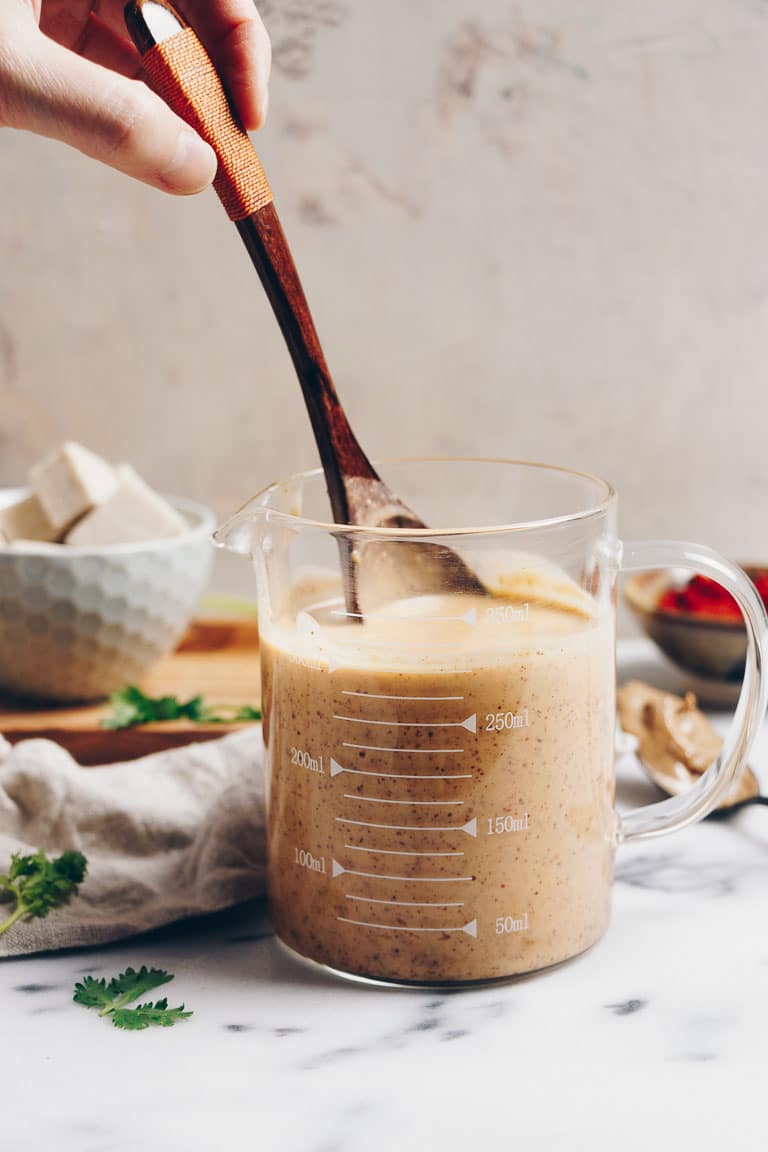 More Whole30 Resources
Check out my Whole30 Asian Pantry Guide, Whole30 Meal Plan (this is not vegan or vegetarian), Chinese new year food and recipes, 40 easy paleo dinner recipes, and Whole30 Thai Recipes. If you can have some seafood, my Baked Cod, Bang Bang Shrimp, Air Fryer Teriyaki Salmon, Whole30 baked salmon with gochujang sauce, Chinese cod fish with ginger scallions sauce, and browse more of my Asian seafood dishes.
My Favorite Plant-Based Seasonings That Are Also Whole30
Besides Coconut Aminos (I use big tree farms) and toasted sesame oil, I use Takii Shiitake Mushroom Seasoning Blend to replace salt or use it in combination with salt to add instant umami delicious flavor and depth to many of my Whole30 vegan and vegetarian dinner recipes. Please note that not all mushroom seasonings taste the same. This is because the ingredient components are different. Takii tastes closest to the mushroom seasoning that my mother would use in Asia. It works great for Japanese, Chinese, Taiwanese, and even Korean or Thai flavored dishes. Takii is Whole30 compatible.
What is the Whole30
Whole30 is a 30 day reset program that's designed to help participants discover what foods might be problematic to their gut health. The program is designed to help participants build a long term healthy relationship with food, and rediscover their food freedom after the 30 day reset and reintroduction period.
During the 30 days, participants are asked to follow very specific guidelines on which foods they are allowed to have and which foods that should be excluded. Foods that contain gluten, soy, added sugar, alcohol, wheat, grains and dairy are eliminated during the 30 days because these items have higher chances of causing gut permeability, blood sugar irregularity, and hormone imbalances, especially for sensitive individuals.
The program encourages participants to eat real, nutrient dense, and unprocessed foods. Participants throughout the world have experienced positive impacts as a result of the program.
After the 30 day reset, participants can either follow a 10-15 day reintroduction schedule or a longer timeline (slow roll) to reintroduce foods that were eliminated during 30 days back into their diet.
Because of the 30 day reset experience, participants understand their own bodies and digestive systems better – what foods might be problematic to them – and thus find their true food freedom and have the best healthy relationship with food without guilt.