About
Hello and welcome to I Heart Umami®! I'm ChihYu [chee-yu] Smith, founder of I Heart Umami, Easy Homemade meal planning program, and author of the Asian Paleo Cookbook. I share Healthy Asian Dinner Recipes that are also Paleo, gluten-free, and/or low carb. My recipes are easy to prep, with big flavor. I'm so glad you are here.
Nothing makes me happier than making your favorite Asian dishes gluten-free, low carb, and with little to no added sugar, yet packed with tons of flavor. If you are a lover of healthy and easy Asian-inspired dishes, you are in the right place!
A little about me and my family
I was born and raised in Kaohsiung Taiwan, a seaport town in southern Taiwan.
My family lives right next to my grandmother – so I remember that, when I was little, I'd go back to my grandparent's house every day after school to eat. Both my parents' families came from China – Sichuan, Hubei, and Shandong provinces.
From early on, I was very fortunate to enjoy a wide variety of cuisines from northern and southern China, and Taiwan, and dishes from neighboring countries – Japan, Korea, Thailand, the Philippines, Singapore, and Malaysia.
For a Chinese family, food means everything and is the center of our daily life.
"Have you eaten yet?" Is our way of saying how are you today?
Like every modern family, both my parents were working professionals. But no matter what, my mother always managed to prepare fresh homemade meals for my brother and me every single day. Homemade, fresh, and nutritious meals prepared in a fairly quick manner were always a huge part of my life.
Lifestyle Change
I relocated from Taipei to New York City in 2001 and eventually landed a very demanding corporate job in the city. After a few years, I was feeling burnt out and knew that I was not happy with my career trajectory. My health was declining because of stress-eating, lack of time to exercise, and bad sleep. I was not happy from the inside out.
I knew I had to make a change.
At the age of 38, I left a good-paying and secure job behind to look deep into what was important in my life and what spoke to my heart. I decided to make two things my priority – health and happiness. And there's nothing that makes me happier than writing and sharing my cultural heritage and childhood family stories through food.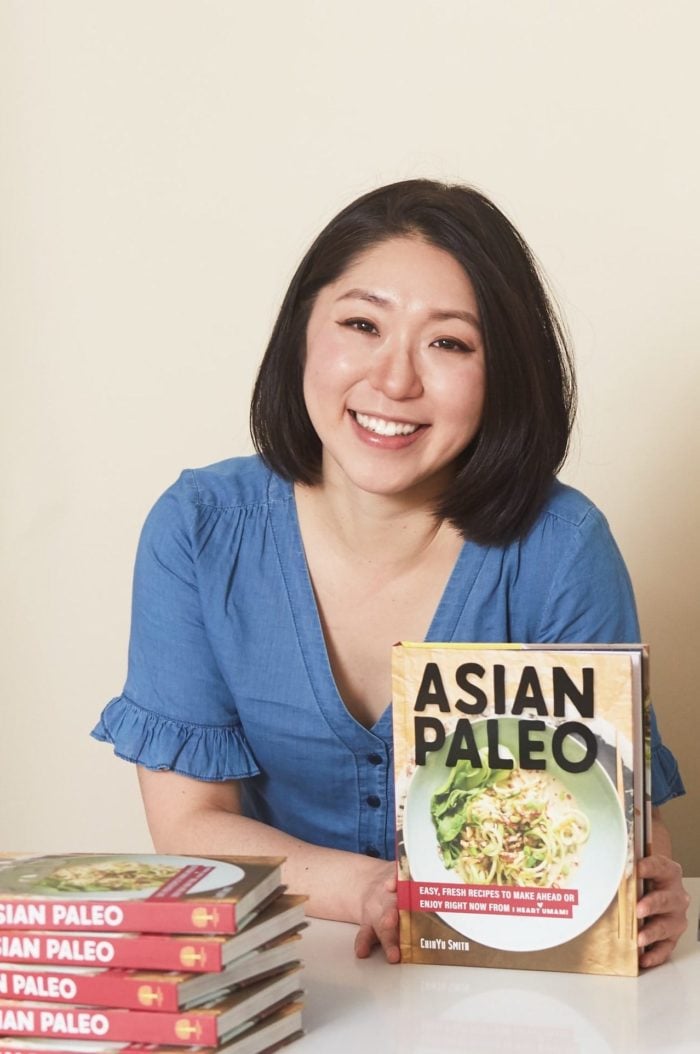 About I Heart Umami®
Umami [oo. maa. mee] means savory deliciousness, and savory dishes with simple ingredients, which are big on flavor, are my favorites. I had two goals in mind when I started I Heart Umami in early 2016 – 1). Share dishes that I love and grew up eating and 2). make them healthier, lighter, and easy to make for my audience.
I want to show people that it's possible to make your favorite takeout with fewer carbs, less sugar, and gluten-free, but still unbelievably delicious. I'm a self-taught home cook (and a full-time eater whenever I am back in Taiwan 🙂 so you won't find fancy cooking tools or complicated or overly technical cooking steps in my recipes.
My recipe writing principles are very simple – I follow my tastebuds to deliver you the closest to authentic Asian dishes I can while keeping them compliant with your special dietary or lifestyle needs. And the results are –
---
Cookbook Publication
Asian Paleo is my first cookbook, published by the Countryman Press, a division of W.W. Norton & Company, Inc. The book is filled with authentic and healthy Asian-inspired paleo recipes and it has received the No. 1 ranking in 4 major cookbook categories on Amazon – Chinese cooking, Korean cooking, gluten-free, and high protein diets. The book received 5-star reviews from fans all over the world, and it's available on Amazon US and UK, Barnes & Noble book stores, Target, Walmart, Booktopia in Australia, and Singapore.
Education
For those of you who are interested in where I went to school, what my majors were, and what my career was prior to running I Heart Umami full-time, here's a quick summary 🙂
Master's Degree in Higher Education and Administration – Teachers' College, Columbia University, NYC
Business Administration Certificate – School of Continuing Education, Columbia University, NYC
Master's Degree in Piano Performance – Manhattan School of Music, NYC
Bachelor's Degree in Fine Arts, Piano Performance – National Taipei University of the Arts, Taipei, Taiwan
I was also enrolled as a Doctoral of Musical Arts candidate at Boston University for 1 academic year before I got married and moved back to New York. I was a music and piano teacher for over a decade, teaching children and adults music theory and piano performance. I also worked as a higher education administrator at Columbia University where I earned my second Master's degree.
I'm a teacher at heart and I love sharing my knowledge and experience with others. Nothing makes me happier than seeing my students experience success. It is my one-on-one teaching experience and two and a half decades of life experience in perfecting fine arts, that I now try to channel into my recipe writings.
Featured Articles & Highlighted Interviews
My Little Family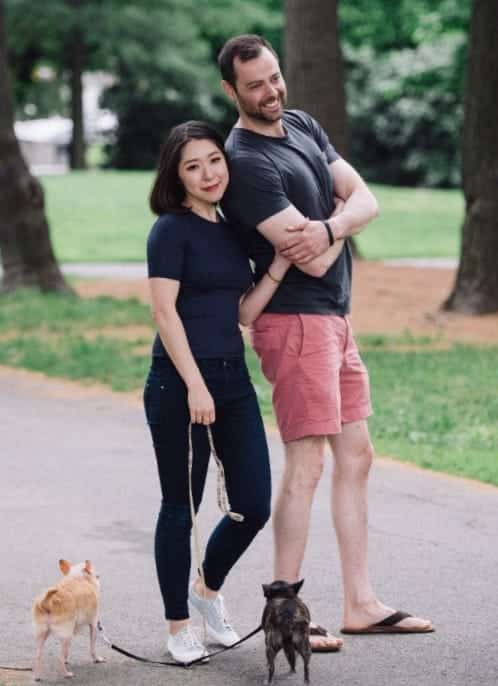 I now live in Brooklyn, NY with my husband Nate and a chihuahua girl Zoe. Cody (the beige color in the photo) was our first chihuahua boy who passed away in November 2019. It was very hard for my husband and me to say goodbye to him and it still brings me tears whenever I think of him. I'm a huge dog lover and one day I hope to have a foundation to support homeless/shelter animals.
If you have any questions or comments, please leave your message below. You can also email me at hello@iheartumami.com
My Social Media Accounts
I hang out on social media a ton! You can find me at –
And join the community to become an I Heart Umami blog subscriber by subscribing to any one of the boxes embedded on my blog!
Thank you and I am so happy to find you here.