Paleo Teriyaki Sauce
A healthy gluten-free Paleo Teriyaki Sauce that's quick to make and rivals store bought! You know exactly what goes in it and is a terrific sauce for any Whole30 low carb teriyaki recipes or even as a dipping sauce for dumplings!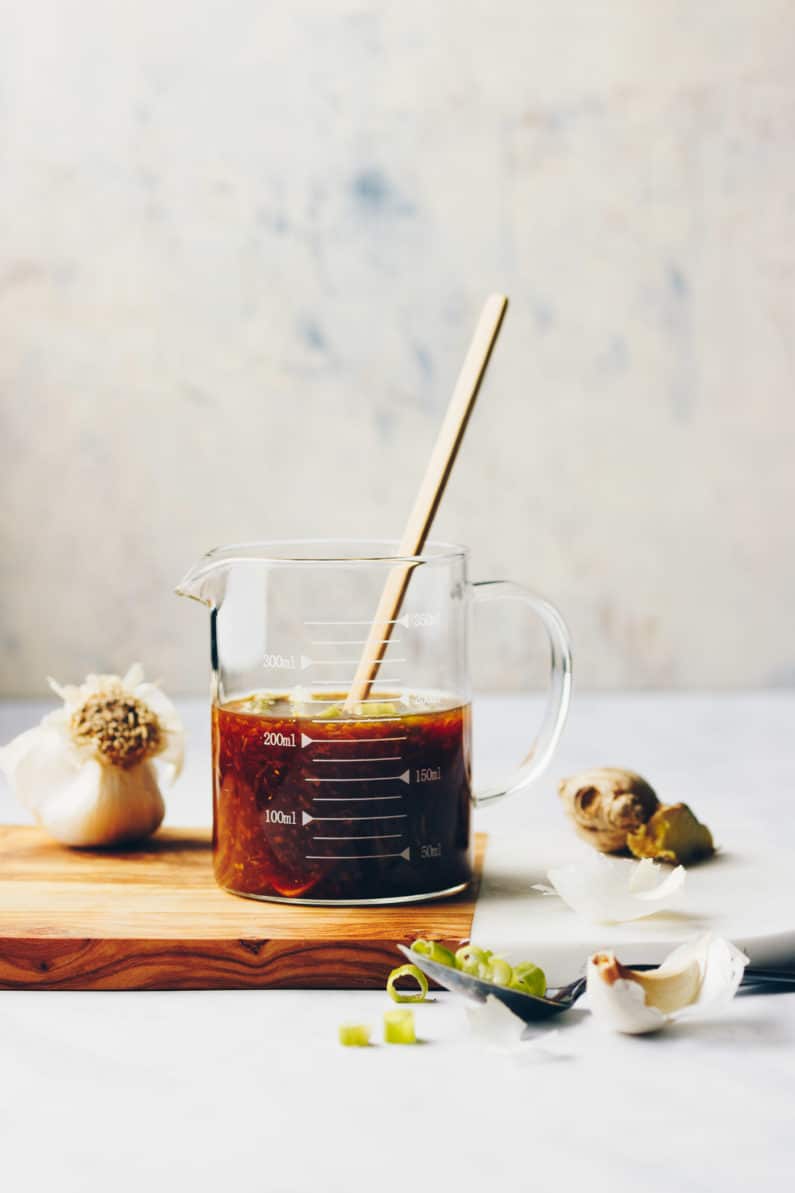 Easy and Gluten-Free Teriyaki Sauce (Paleo, Whole30)
This is an easy and gluten-free teriyaki sauce that's very versatile. It tastes as good as any store-bought versions with the added bonus that you know exactly what goes in it, and you can customize it to your taste.
My Paleo Teriyaki Sauce has no added sugar and is also soy-free, gluten-free, grain-free, and low carb. Just place the ingredients in a saucepan and simmer for about 8-10 minutes to bring the flavor together. That's it!
If you are on keto, use my Keto Teriyaki Sauce!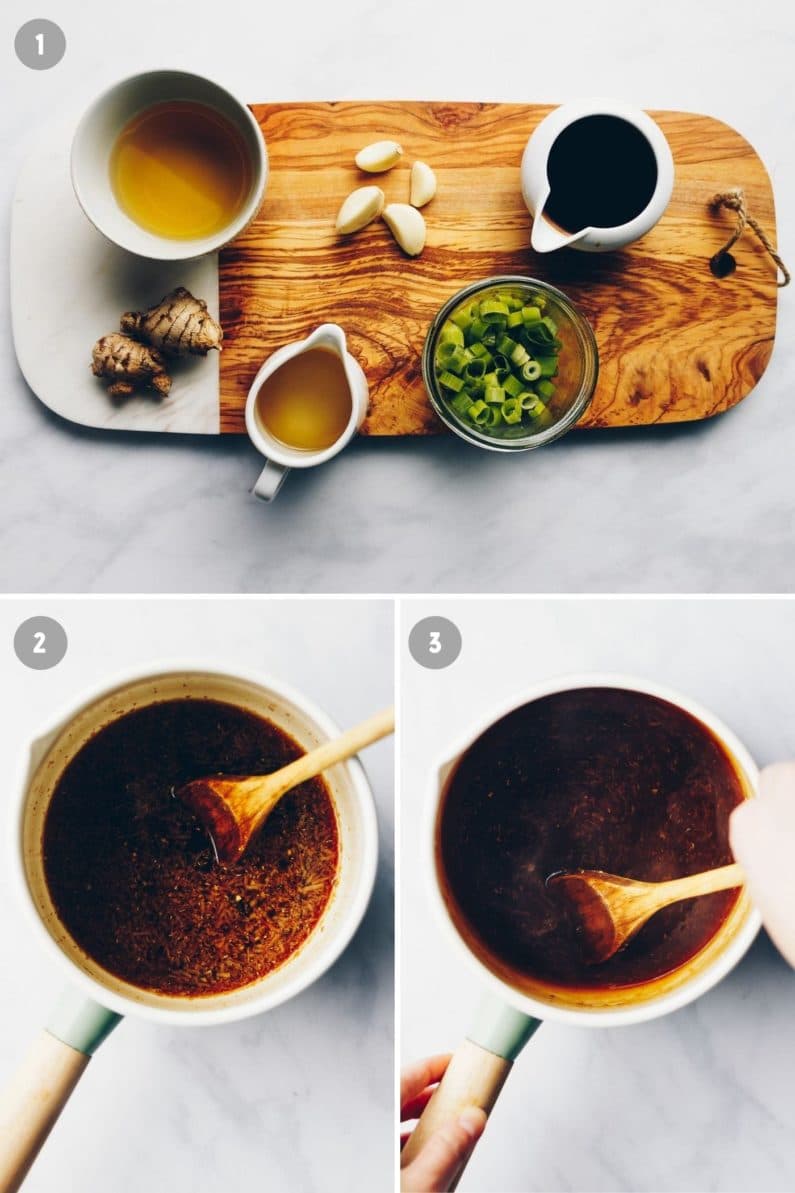 Does teriyaki have soy?
Traditionally a basic teriyaki sauce is made with shoyu (Japanese soy sauce), sugar, mirin, and sake. To make the sauce gluten-free and soy-free, my homemade Paleo Teriyaki Sauce uses coconut aminos to replace soy sauce.
Uses for Paleo Teriyaki Sauce
Use this healthy Whole30 friendly teriyaki sauce for many dishes, including:
It's also a terrific dipping sauce for Paleo Har Gow Dumplings (Chinese crystal dumplings) and Paleo Keto Dim Sum Shumai.
If you can think of other ways to use this, drop a message in the comments section below and I'll update the post – and thank you in advance!
Hungry for more?
Subscribe to my blog I Heart Umami for weekly new updates and learn more about my online Paleo meal planning program. Let me help you kickstart a healthy diet and stress-free living.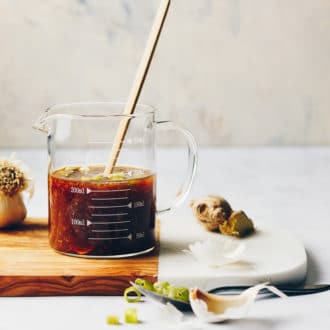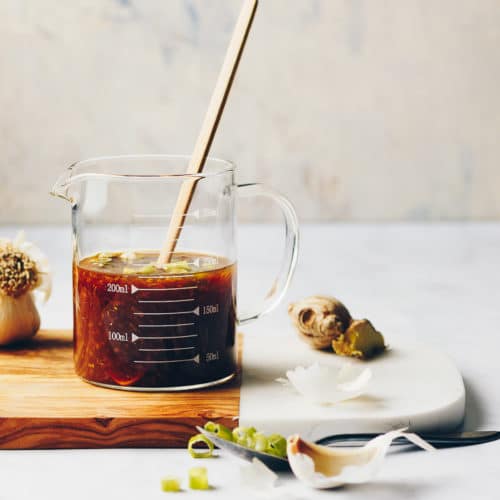 Gluten-Free Paleo Teriyaki Sauce (Whole30)
Gluten-Free Paleo Teriyaki Sauce that is truly restaurant quality yet healthy Whole30. Made in a couple of minutes, store it in the fridge for weeks. Makes about 1 cup.
Print
Pin
Rate
Ingredients
½ cup apple juice
7 tbsp coconut aminos
4 tbsp rice vinegar, or 3 tbsp apple cider vinegar
1 tsp grated fresh ginger root
1 tsp grated garlic, about 2 small cloves, optional
3-4 tbsp chopped scallions, optional
2 tsp arrowroot powder + 1 tbsp water, optional
Instructions
In a medium size sauce pot, add ingredients from apple juice to scallions, if using. Simmer the sauce over medium-low heat and stir with a wooden spoon until the sauce simmers and starts bubbling, about 6-8 minutes.

In a small bowl stir-well arrowroot with water. Slowly drizzle it into the sauce until it thickens, about 30 seconds to 1 minute.

Off heat, let it cool before storing it in a glass container. Store it in the fridge. Best finish in 2 weeks.
Notes
Taste and make seasoning adjustments to your own liking, particularly the vinegar quantity. Apple cider vinegar is more acidic (and less sweet) than rice vinegar.
If you want to avoid the arrowroot starch, the basic teriyaki sauce in Japan is made without the starch. Simply simmer the sauce longer over medium-low to low heat for 12-15 minutes.
The very basic Paleo teriyaki sauce has no garlic, ginger, and scallions. Feel free to try this version if it works better for your needs. 🙂
Nutrition
Serving: 1tbsp, Calories: 13kcal, Carbohydrates: 3g, Protein: 1g, Fat: 1g, Saturated Fat: 1g, Sodium: 119mg, Potassium: 11mg, Fiber: 1g, Sugar: 1g, Vitamin A: 10IU, Vitamin C: 0.3mg, Calcium: 1mg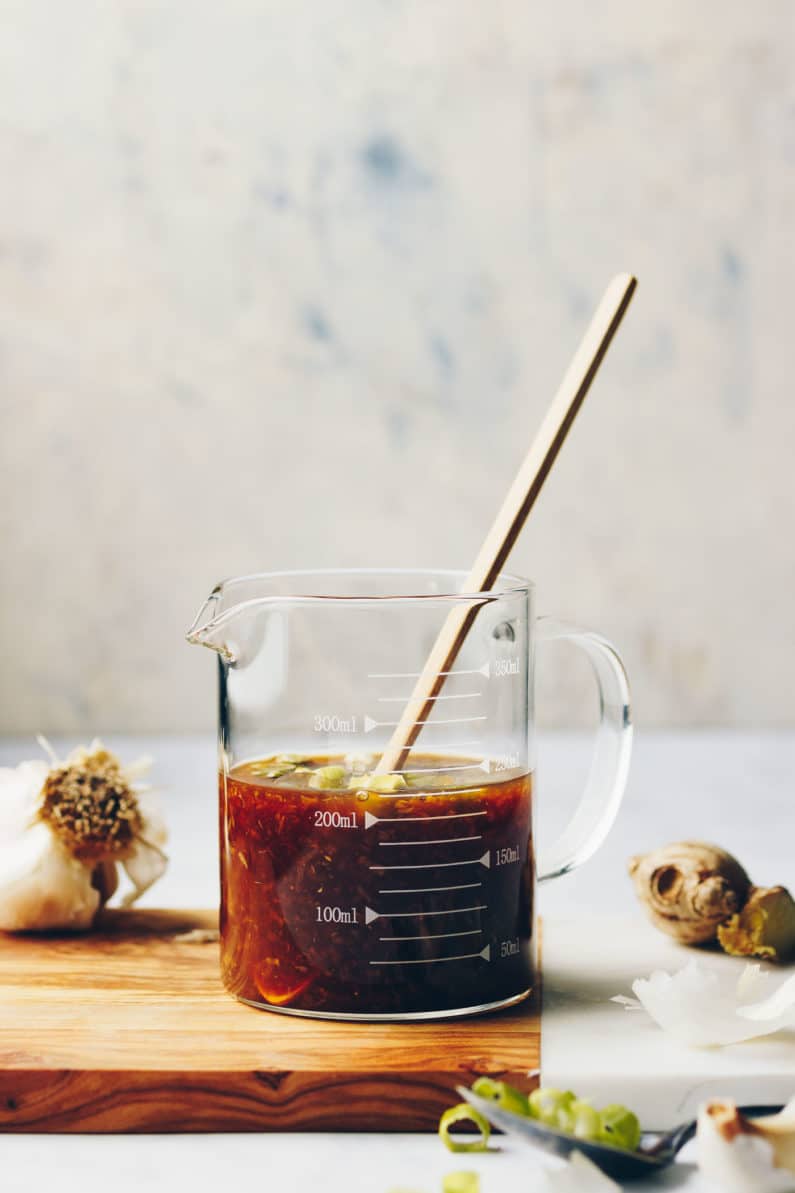 More healthy delicious Asian-inspired Paleo Recipes: