25 Low Carb Meal Prep Ideas
These 25 Paleo and Low Carb Meal Prep Ideas prove that eating healthy can be delicious and is totally doable even when you feel overwhelmed. Let me show you how to fill your freezer with weeks of delicious healthy meals easy and fast. A little prep work over the weekend will set you up to eat healthier, save money, reduce stress, and still keep up with your health goals.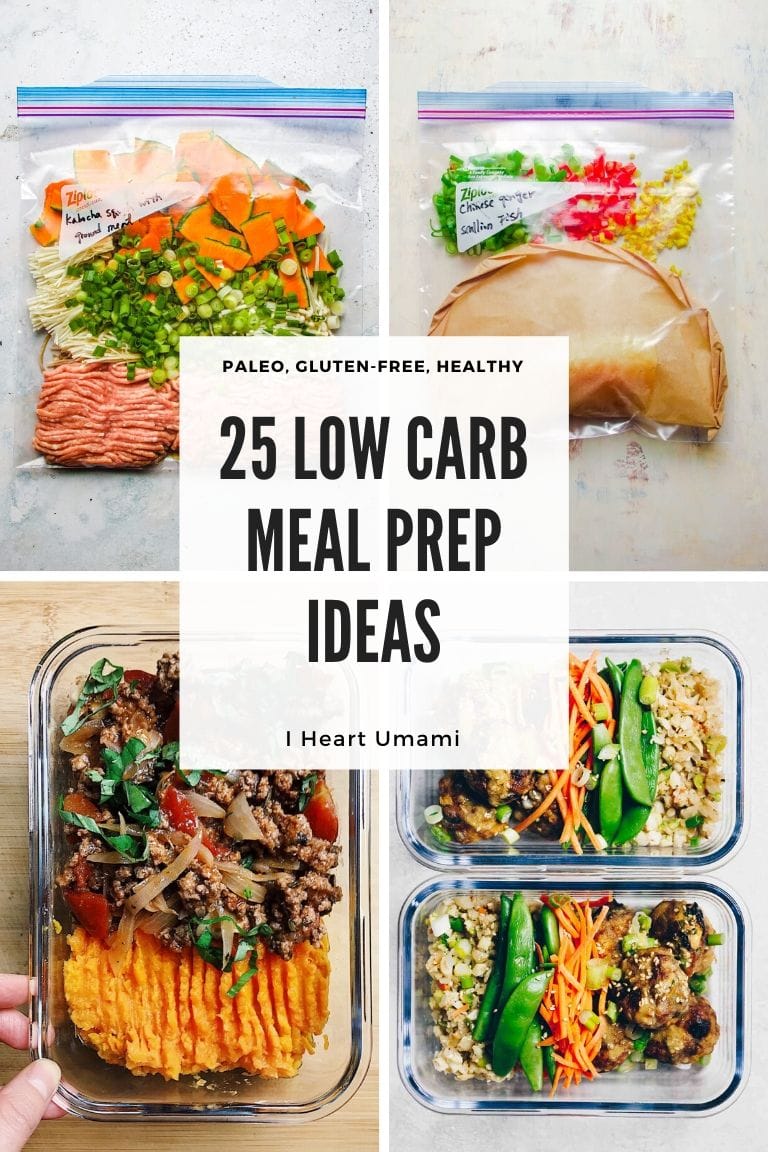 Eating healthy can really be a challenge sometimes. At the time of this publication people are feeling anxious about coronavirus (COVID-19). Many people said to me that preparing healthy meals is really difficult and it is probably the last thing they can think about right now.
As a recipe creator who believes that the food we eat has a direct impact on our health. Especially during this special time, we need a strong immune system to fight the virus. I want to provide some practical meal prep ideas and good options about how you can help you and your family eat healthy. Without further ado, here are the 25 paleo and low carb meal prep recipes and many of them are freezer friendly!
P.S. Check out my "How much food should you buy" Pantry Estimator. It's a simple calculator that does automatic calculations for you. It'll help you build a basic pantry and minimize food waste.
You can use it all-year-round!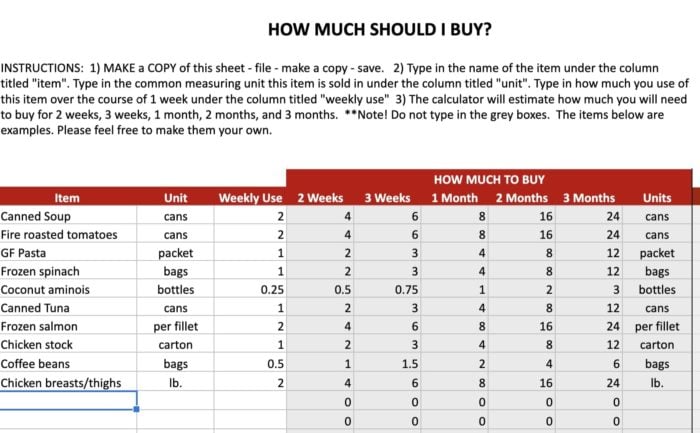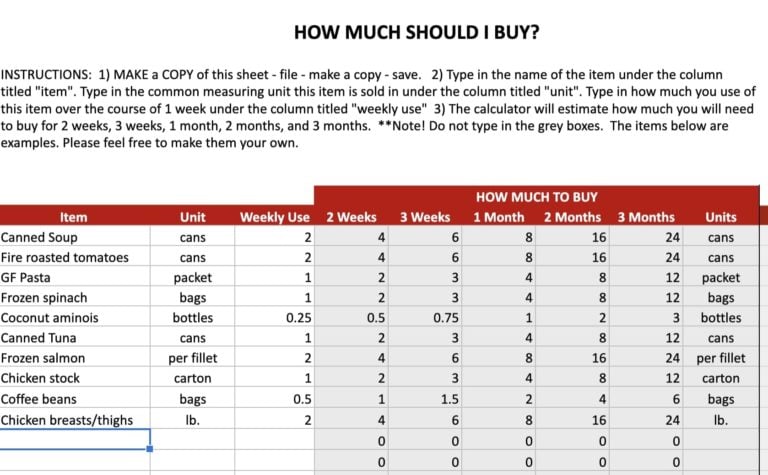 Low Carb Meal Prep Ideas – Assemble Now & Cook Later
Steamed cod fish with ginger scallion sauce
Simply fold the cod fillets in a parchment paper with a few drizzles of sauce seasonings. Freeze the pouch for later and no need to defrost. The recipe comes with air fryer and oven instructions.
Ground chicken and squash stew
This is a great one pot meal with minimal chopping. Simply add the ground chicken, kabocha or pumpkin squash and dash of savory sauce. Freeze the bag for later. Also no need to defrost. It's savory and sweet. Serve this light stew over a bowl of steamed rice, shirataki noodles, or any gluten-free pasta noodles.
Grain-free grits
This is a classic, hearty, and filling breakfast idea, made with almond meal, savory sausages, and sauteed button mushrooms. 2 ingredients – almond flour and water. Feel free to add any toppings over this savory and nutty delicious grain-free grits.
Crispy Lemon Thyme Chicken Thighs
3 ingredients only crispy lemon chicken thighs. This is another wonderful make-ahead/freezer meal prep idea. The recipe comes with oven, stovetop, and air-fryer instructions.
Thai Green Chicken Curry
This is the ultimate dump-and-go style meal prep. Just add all the ingredients to an Instant Pot or Slow Cooker. Pair it with any roasted vegetables for a healthy and low carb one pot meal!
Thai beef salad
This salty, sour, and little spicy grilled steak salad comes together in minutes and is easy to prepare thanks to a fantastic Thai beef steak marinade.
Canned Tuna Sushi Hand Rolls
This is actually a No Cook recipe, using canned tuna. If you are stocking up on can foods, make my tuna temaki sushi hand rolls. Quick to assemble and delicious! What a great low carb meal prep idea!
Low Carb Meal Prep Ideas – Cook Now & Reheat Later
Meal Prep Ideas – Bone Broth/Soups/Immune-Boosting Juice
Whole30 Meal Plan (+ shopping lists!)
If you are doing a Whole30 or just wanting to eat healthier, check out my Whole30 meal plan guide! It comes with a shopping list and Youtube Video walk-through demo, and the meals are balanced with vegetables, good protein/fat, and low or good carbohydrate suggestions. Get the meal plan guide here!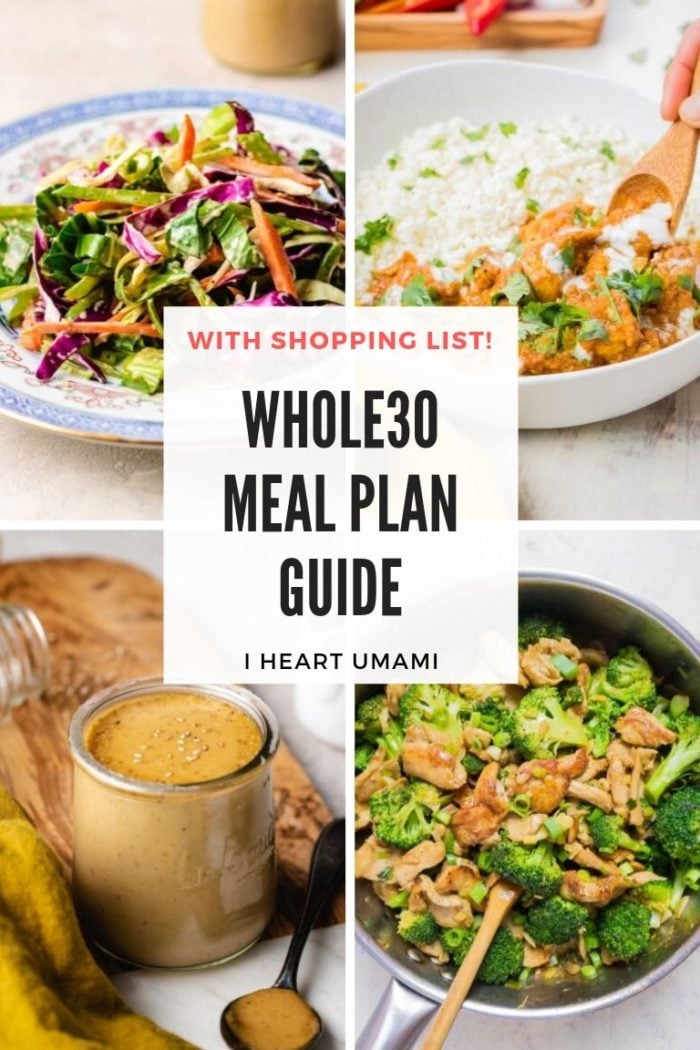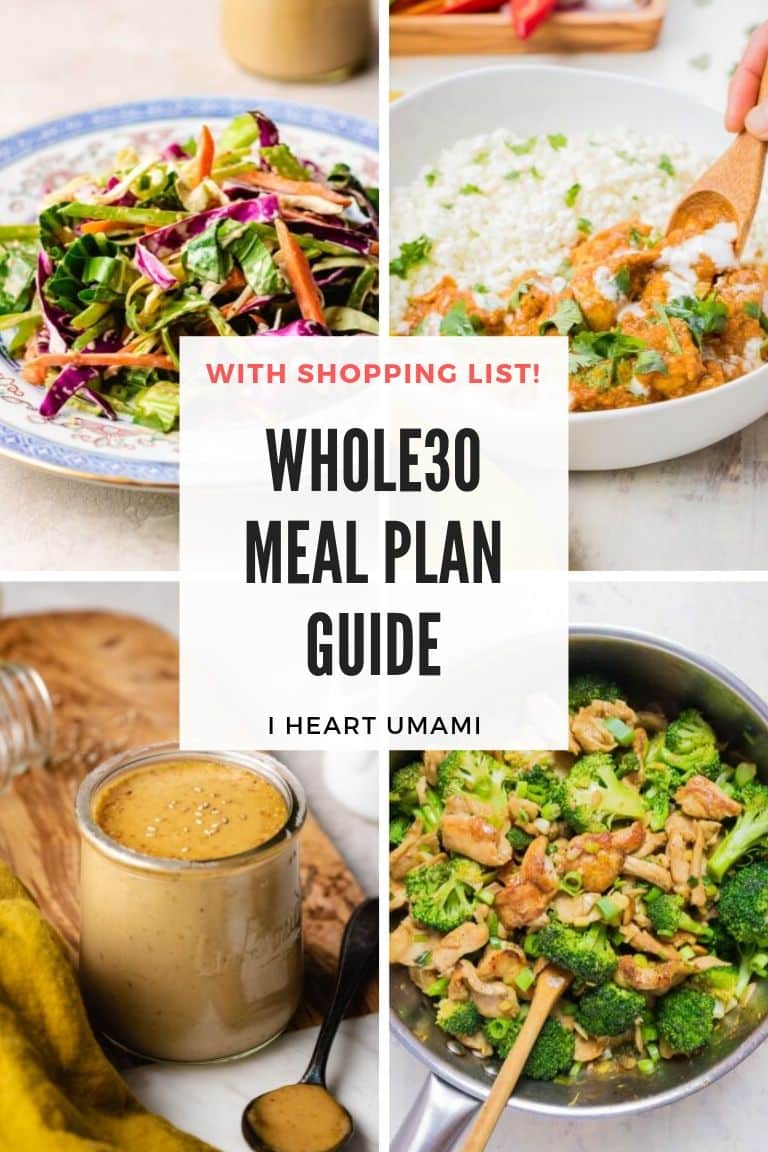 More Low Carb Meal Prep Ideas
More Whole30 Meal Prep Ideas
Leave a comment below and let me know if you find this post helpful and what you would like to see more of. Thank you!