Best Whole30 Instant Pot Recipes
Top 10 best Paleo Whole30 Instant Pot Recipes. Healthy, easy, land ow carb Paleo Instant Pot Recipes from classic Italian comfort food to Chinese Instant Pot recipes. Be sure to save this post. It will come in handy !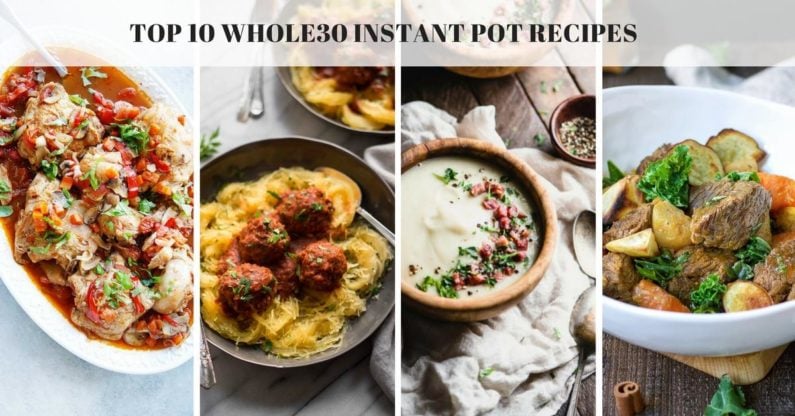 Looking for more Whole30 recipes? Check out my recipes page and use the filter function to select Whole30 and you'll find more Whole30-compliant recipes on my site. Enjoy !
Growing up in Asia, I've never seen my mom using a pressure cooker even once. My family's cooking style is all about simplicity – a wok and a rice cooker are probably all we need for everyday use.
So when I moved to the states and when the Instant Pot was on sale, I was super intrigued and thought about many wonderful dishes I could experiment with, and perhaps shorten the cook time especially when making Chinese Chicken Bone Broth.
I have this model in 6 qt., which is about $72 currently, but there's also a new bluetooth version that looks pretty amazing.
If you have an instant Pot at home, these collections of Whole30 Instant Pot Recipes will not only save you time but also help you eat super well. Here I've gathered a few of my favorite bloggers' Whole30 Instant Pot Recipes for you to pick and choose from, ranging from soup, bone broth, to stew and creamy meatballs. Be sure to pin and save this post. It will come in handy !
Whole30 Instant Pot Recipes
This grandma's chicken egg drop soup is full of flavor, nutrition, and easy to make! It comes with stovetop and instant pot instructions! My readers absolutely love this egg drop soup!
Vietnamese Beef Stew – BÒ KHO
(from I Heart Umami)
Savory soft and melt-in-your mouth Vietnamese Beef Stew packed with tons of savory herbs and sweet roasted vegetables. This rich beef stew will keep your tummy happy and satisfied throughout colder months.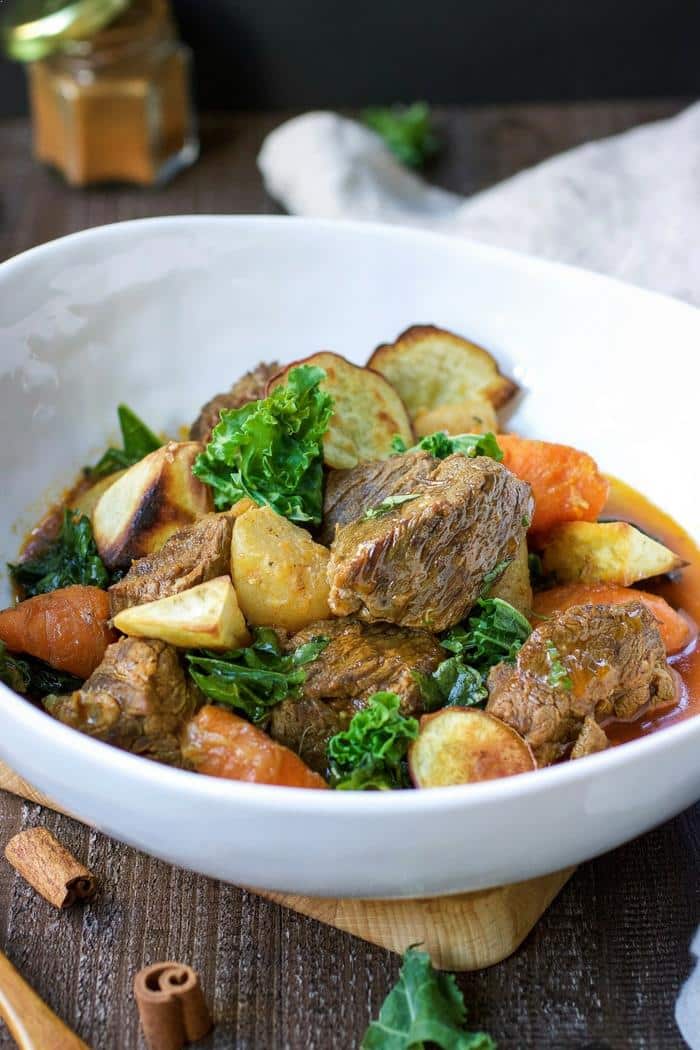 Instant Pot Chicken Cacciatore
(from Lexi at Lexi's Clean Kitchen)
Fall-of-the-bone chicken packed with veggies in the classic Italian dish that everyone will love. It's super quick to make in your instant pot pressure cooker ! So yum !
Easy Indian Butter Chicken
(from Cristina at The Castaway Kitchen)
In Cristina's own words "the inspiration of this dish came from a New York Times article with a traditional Butter Chicken recipes". She made it Whole30 friendly and is the ultimate comfort food !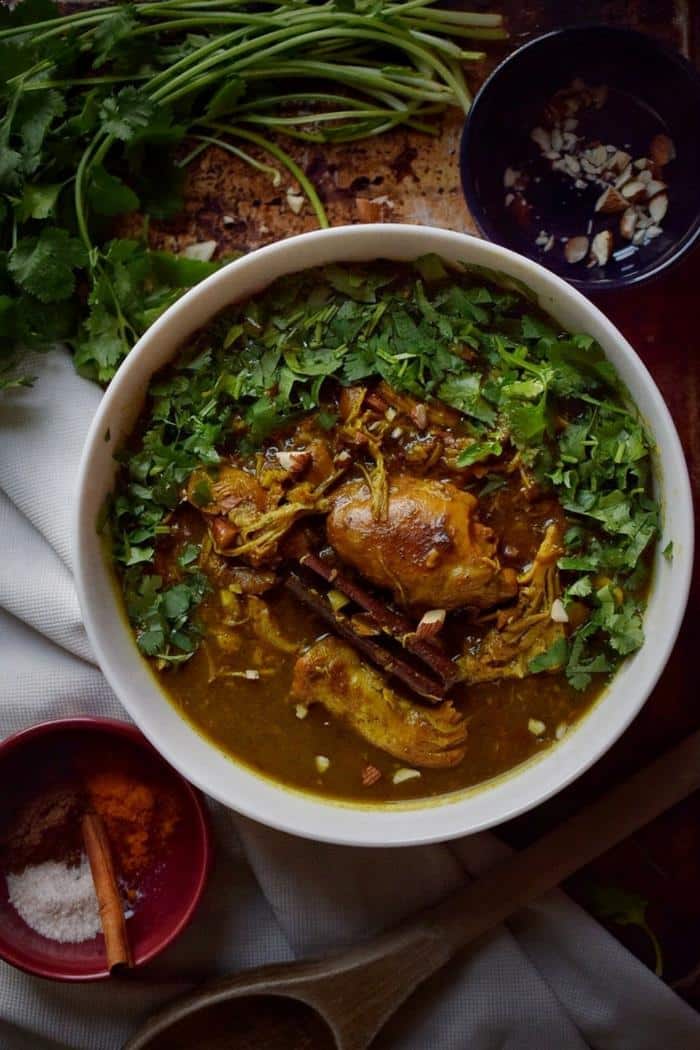 Instant Pot Vietnamese Beef Brisket Pho
(from I Heart Umami)
This light and super aromatic Vietnamese Beef Brisket is perfect for winter as well as warmer months. The brisket is soft and tender simmered in golden clear broth. I added several vegetables and fresh herbs to keep the nutrition well-balanced. This is the ultimate one-pot meal.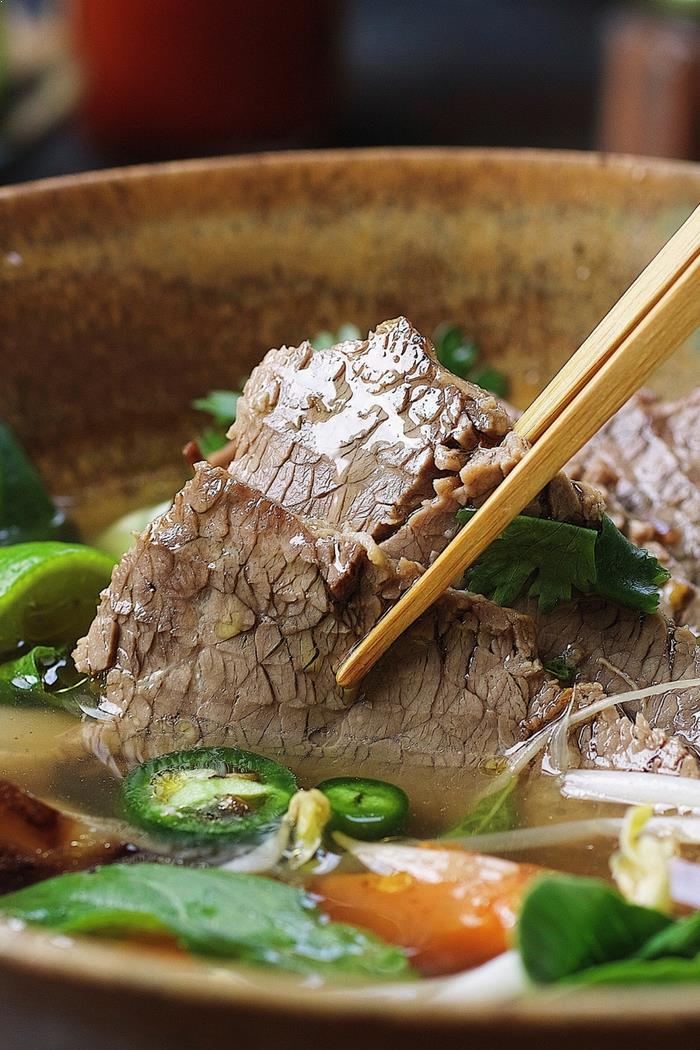 3-Minute Pressure Cooker Butternut Squash
(from Carrie at Clean Eating Kitchen)
Super quick and simple butternut squash recipe made in Instant Pot. It's great way to enjoy autumn vegetables beyond roasting.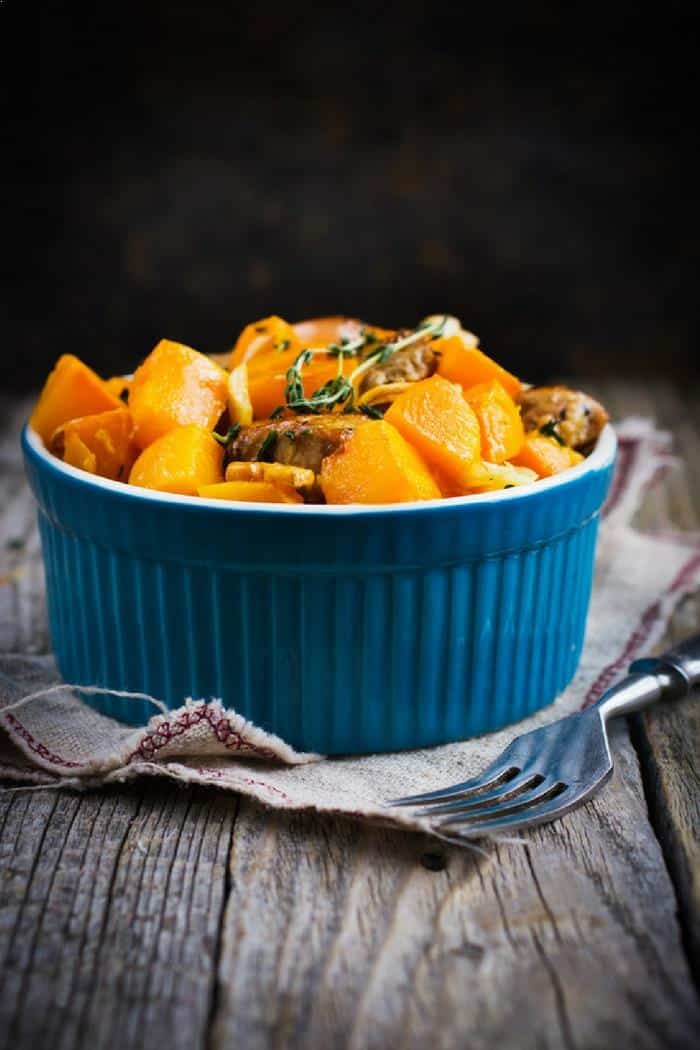 Instant Pot Meatballs
(from Becky at A Calculated Whisk)
Soft and tender Instant pot beef meatballs in marinara sauce. Pair it with squash noodles or add them on top of mixed greens for a healthy and savory dinner !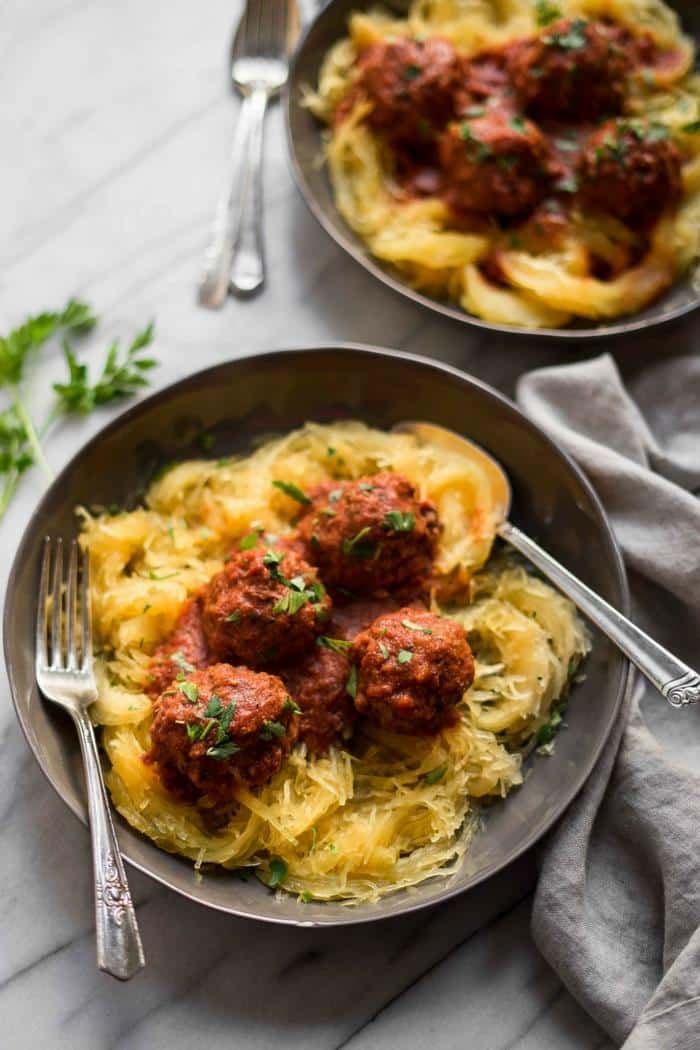 Chinese Chicken Soup
Chinese Chicken Soup made easy and fast! If you love traditional Chinese herbal chicken soup that tastes just like it's made in grandma's kitchen, this is the shortcut version you can make in an instant pot and tastes authentic and super flavorful. It's my go-to and must-have winter soup!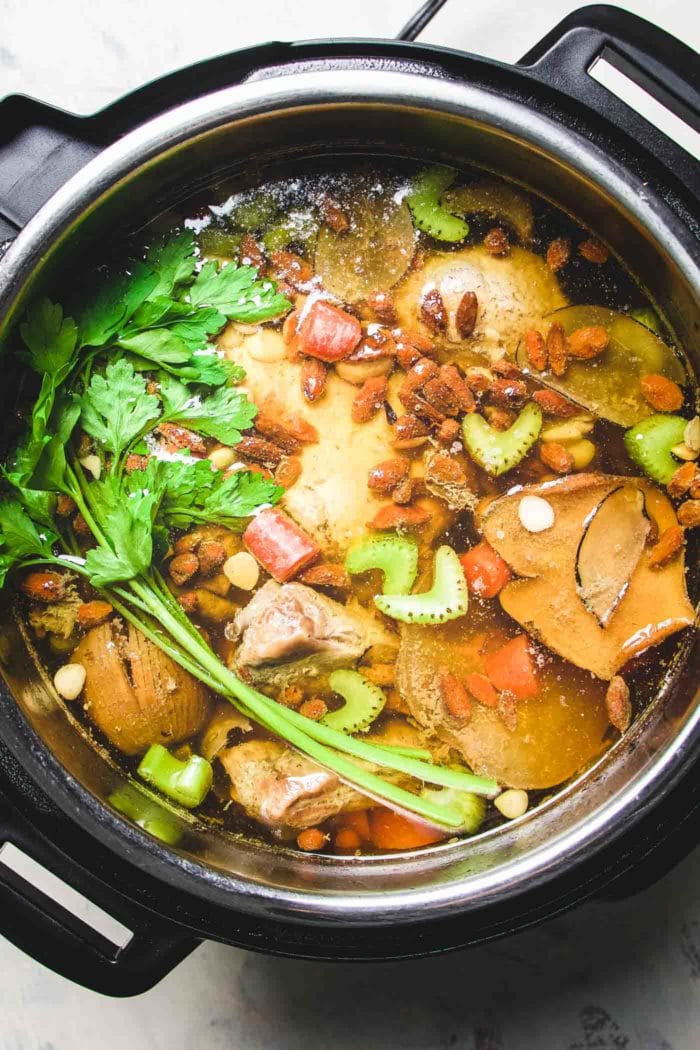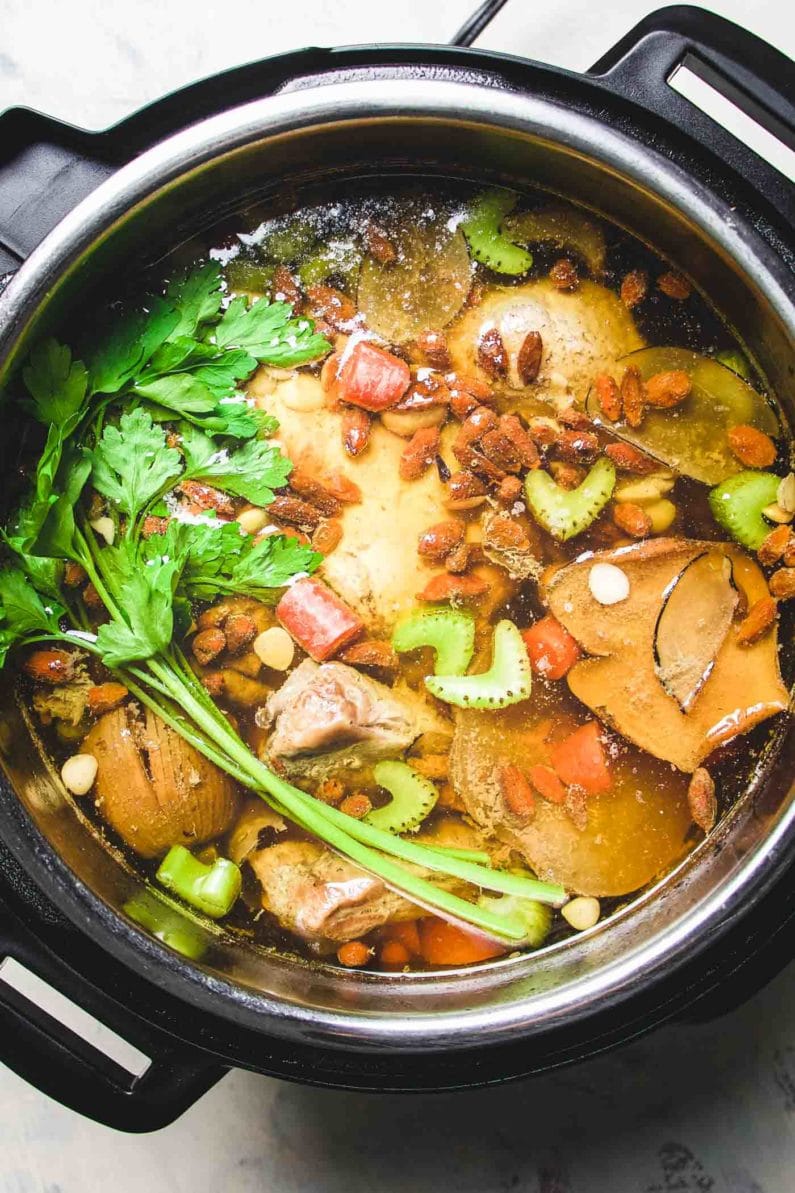 Classic Chicken Soup
from Lexi's Clean Kitchen
This classic chicken soup has two versions – Instant pot and slow cooker. It tastes just like grandma used to make and packed with tons of veggies. This is a classic comfort soup perfect for rainy fall or winter day.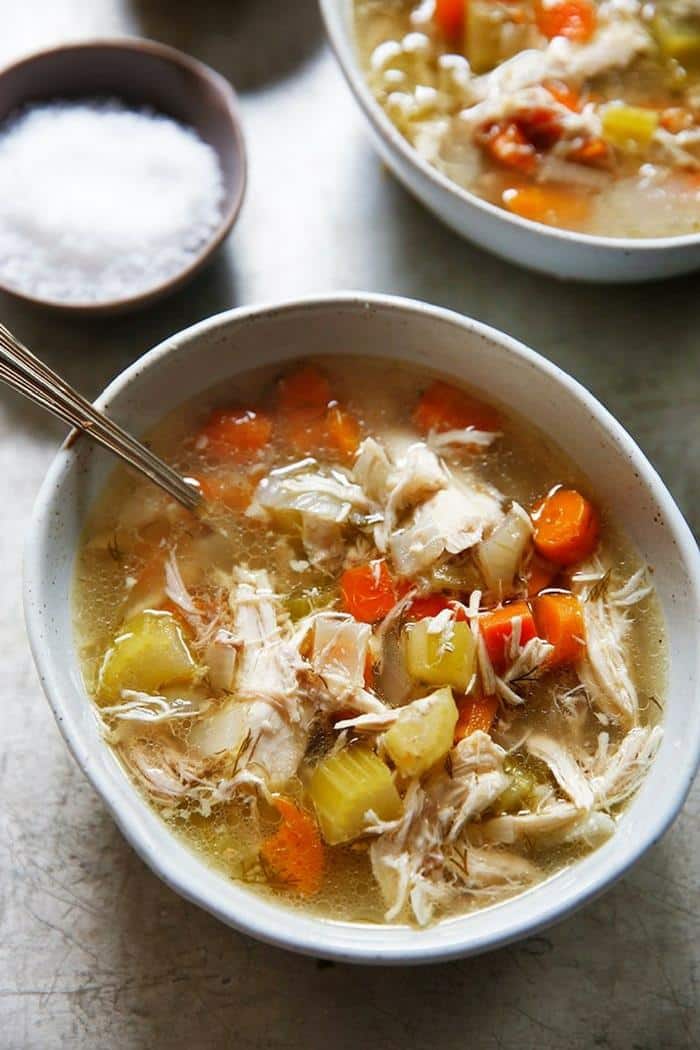 Chinese Chicken Sparerib Soup
from I Heart Umami
This soup stew has the best of the world flavor – juicy chicken with tender spareribs and naturally sweet vegetables. This is my take on classic Chinese Chicken Sparedrib soup. It's light, aromatic, and sweet savory. A must try for colder months or if you come down with a little sickness.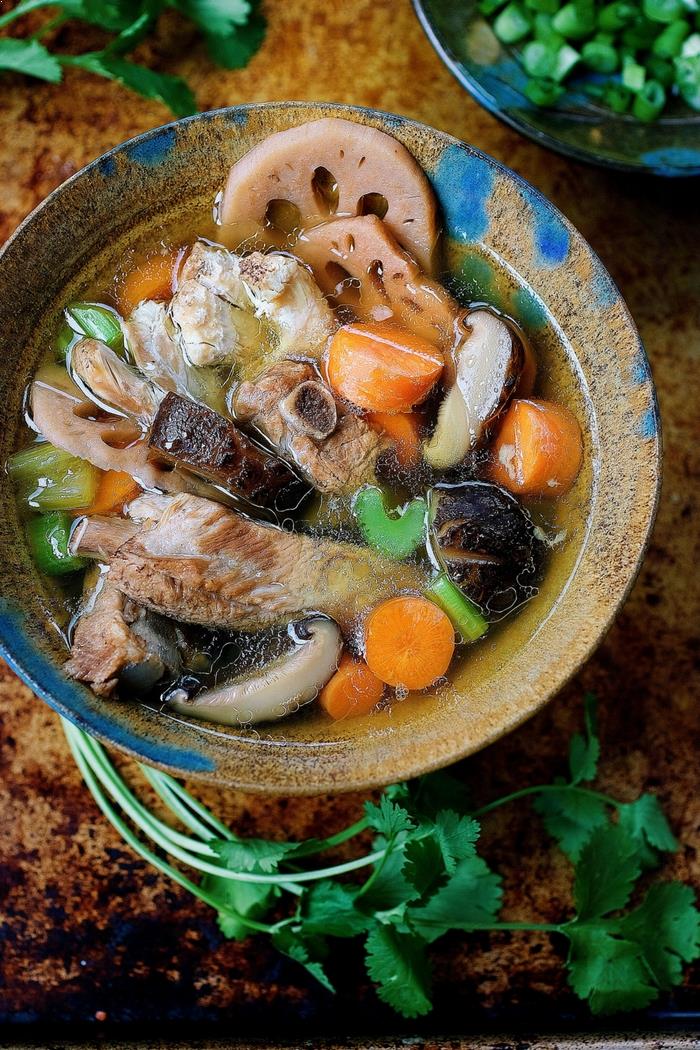 Also check out my Instant Pot Butter Chicken, Instant Pot Pumpkin Chicken Curry, Instant pot chicken cabbage soup, Instant pot Taiwanese meat sauce, 60+ Whole30 vegan vegetarian recipes, more Whole30 meal prep recipes and Whole30 meal plan!