I Heart Umami Chicken Bouillon
I Heart Umami Chicken Bouillon Powder is Paleo, Whole30, Keto, and gluten-free, easy to make in an oven. Healthy homemade chicken bouillon powder for instant chicken cup noodle soup or any stir-fry dishes!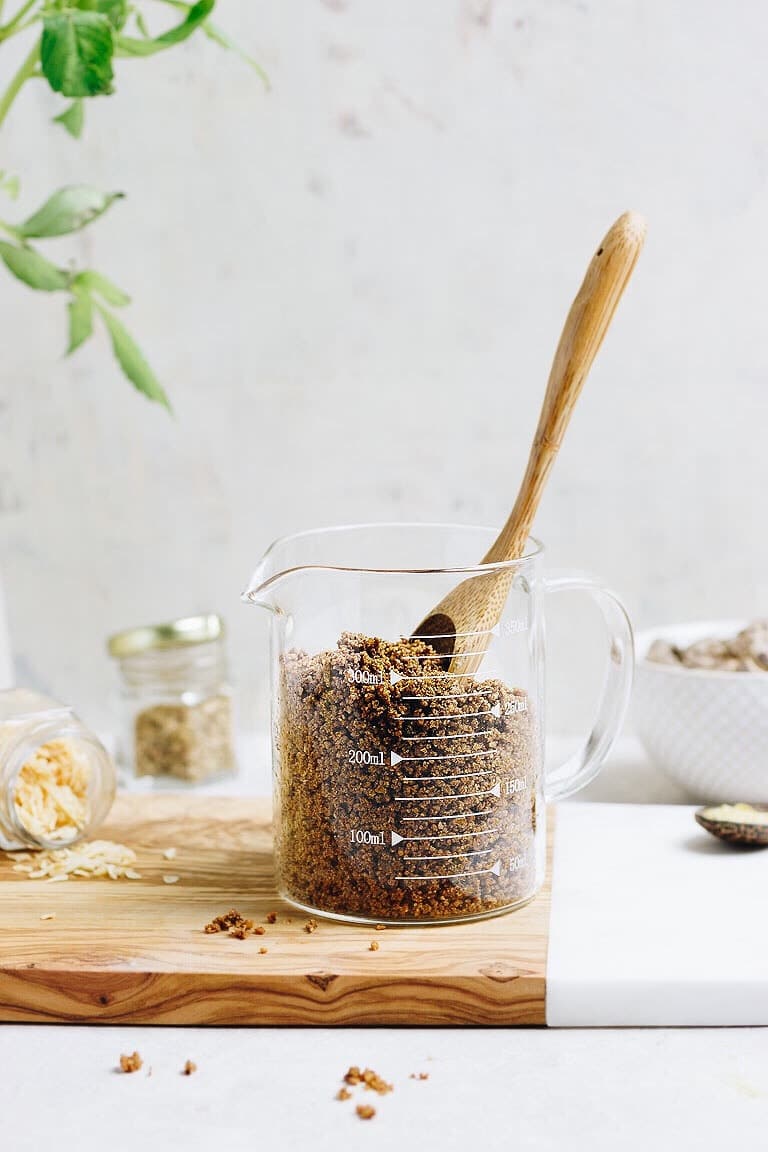 Guys! I'm super excited to share my own brand of I Heart Umami Chicken Bouillon Powder with you today! I'm been dying to make my own homemade chicken bouillon for a long time and for some reason I didn't think it was possible. In my mind, chicken bouillon is complicated to make and I've never seen mom or grandma make it at home so it never registered in my mind that this is something I should look into further.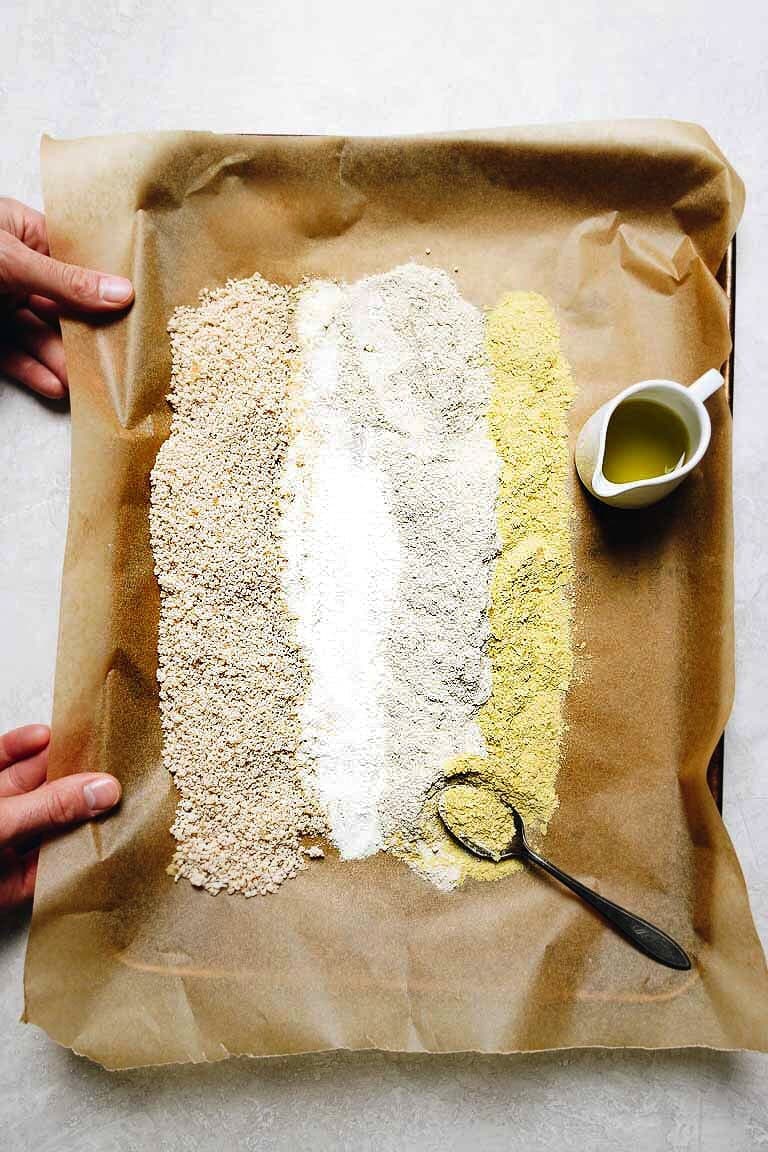 Chicken bouillon is such a common seasoning that everyone uses back home and it's the same in the west. Guess what? The flavor of the chicken bouillon vary, depending on the regions and countries. I first realize this after I moved to the states. The same brand – Maggi bouillon – actually tastes different in China/Taiwan/Hong Kong than in the U.S. How interesting!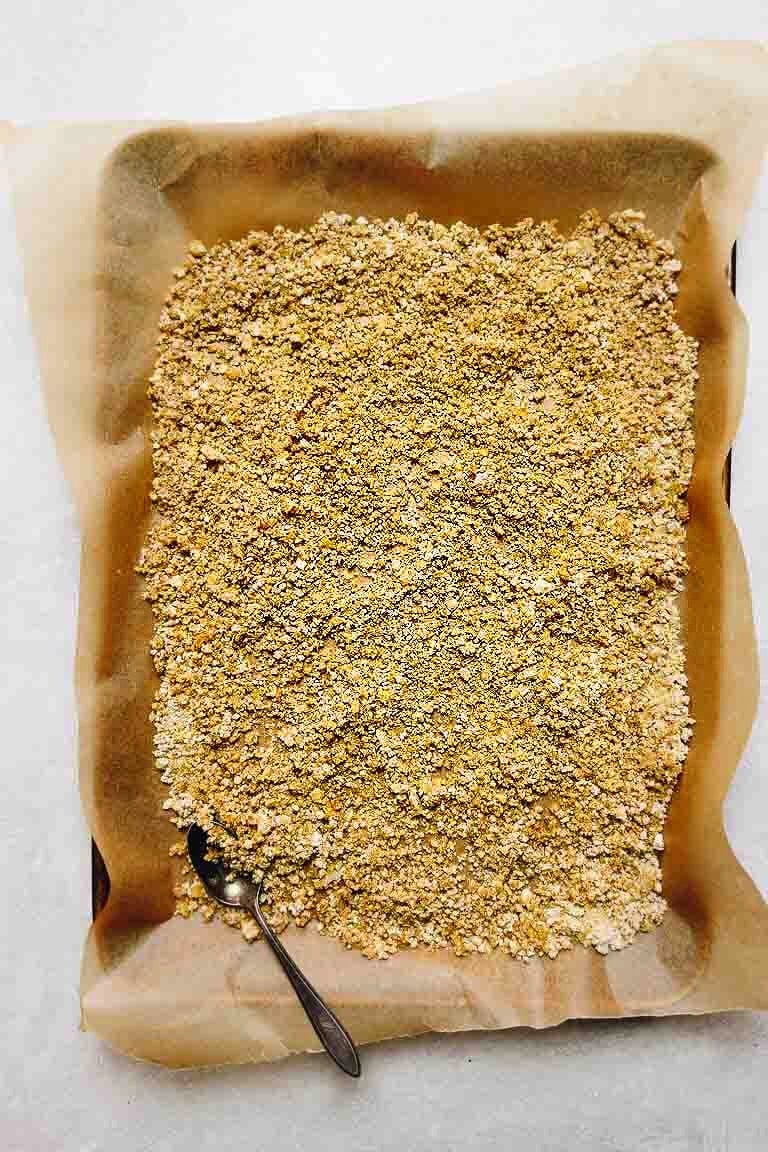 I Heart Umami Chicken Bouillon (Paleo, Whole30, Keto, Gluten-free)
My version of homemade chicken bouillon draws flavor inspiration from Chinese and Taiwanese cuisine and one distinction is by using shiitake mushrooms. Shiitake adds rich meaty umami flavor and it's so distinctive in Asian cooking so shiitake is a must-have to make Asian-flavored Chicken Bouillon!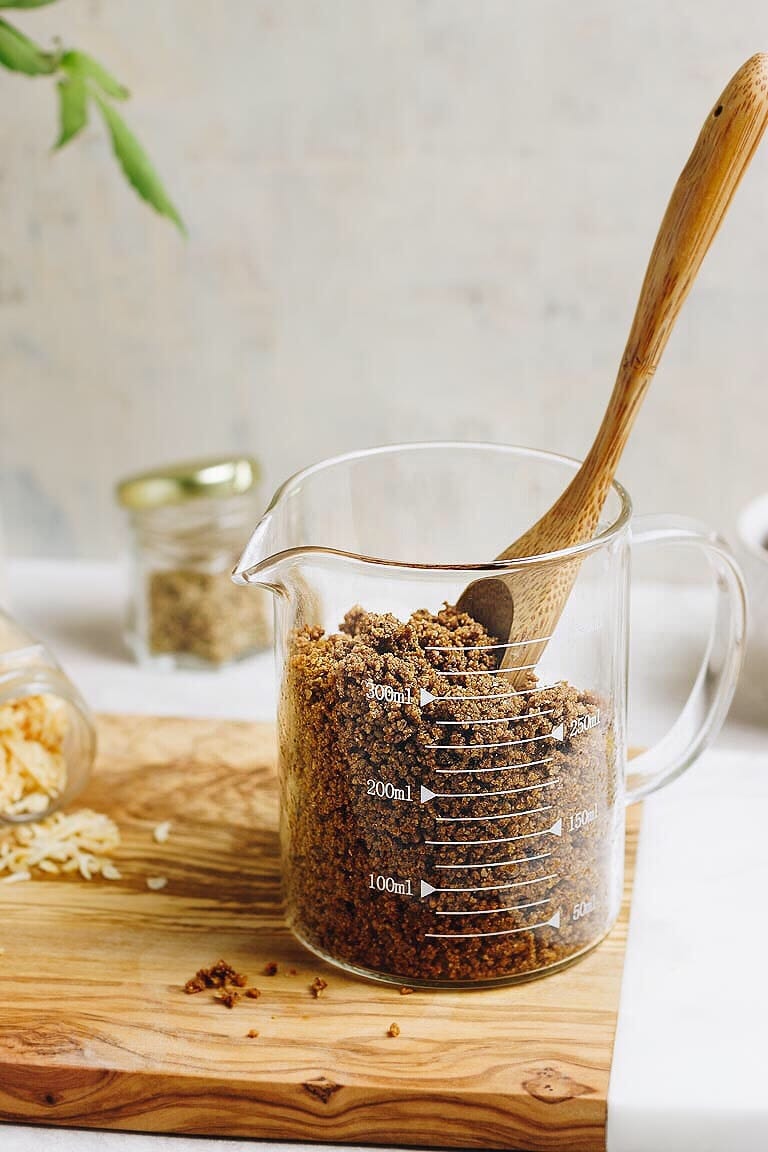 Fresh or Dry Shiitake for Homemade Chicken Bouillon?
I highly recommend using dry shiitake because it's easier to grind them to powder however I know not everyone has access to buy dehydrated shiitake so I also experimented with fresh shiitake. Both the dehydrated and fresh shiitake mushrooms give the same aroma to my chicken bouillon recipe but the fresh shiitake requires some extra bake time in the oven.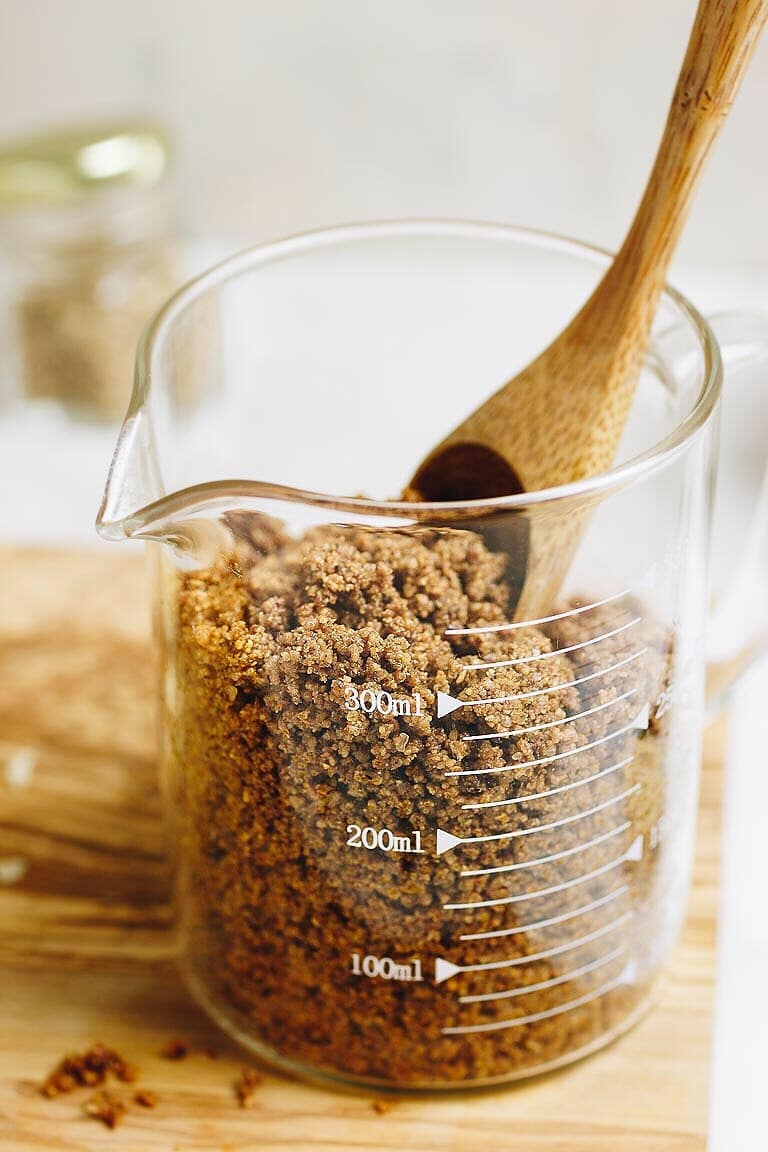 So why did I make my own chicken bouillon? Well, I had to stop using the store-bought bouillon because personally I really don't like added sugar and cornstarch in my food. Beyond that, I would like to avoid additives and preservatives in my cooking. I'm also looking for a bouillon with a flavor that's more suitable for Asian dishes. So a homemade simple bouillon like I Heart Umami Chicken Bouillon will open so many possibilities in healthy cooking. How exciting !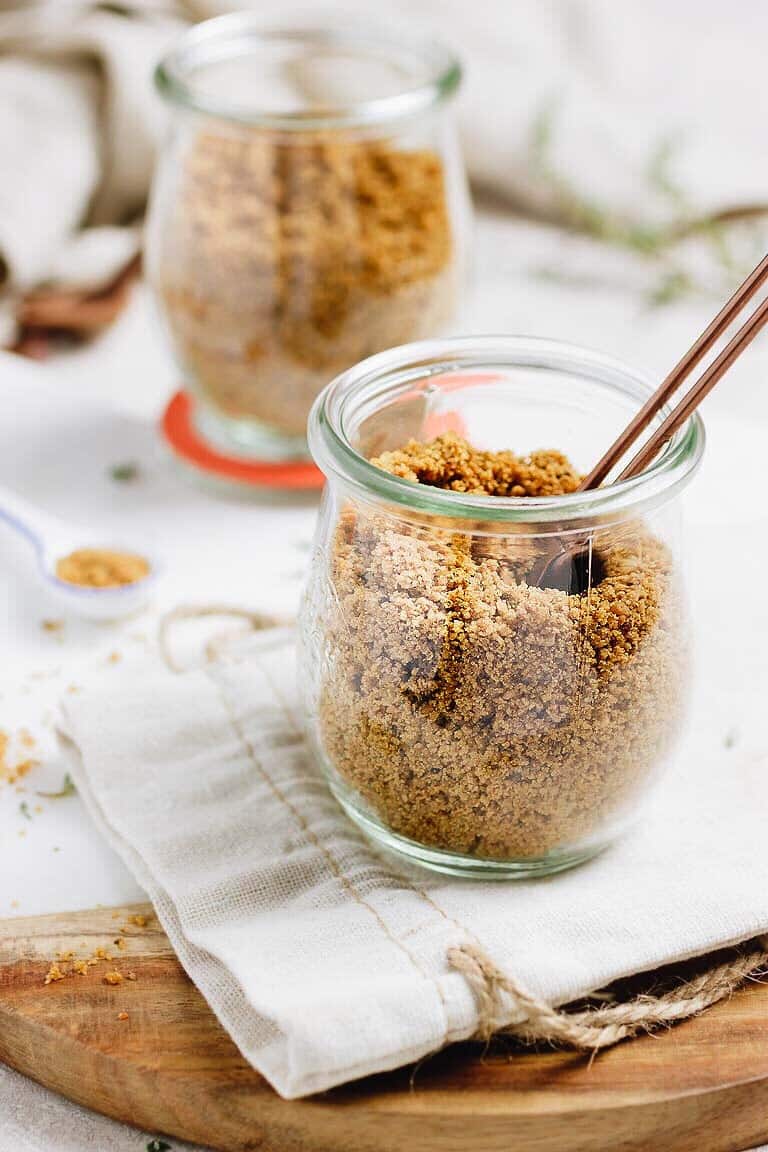 Is Chicken Bouillon Healthy?
I Heart Umami Chicken Bouillon uses no preservatives, msg, sugar, corn starch, gluten, and wheat. It's simple to make healthy chicken bouillon with oven and a grinder or food processor. Chicken bouillon is meant to be used as a flavor base to add depth and extra umami boost to soups, stews, and even stir-fries. You'll see how I use my chicken bouillon for instant chicken noodle soup, ramen, cup noodles, and many many more to come!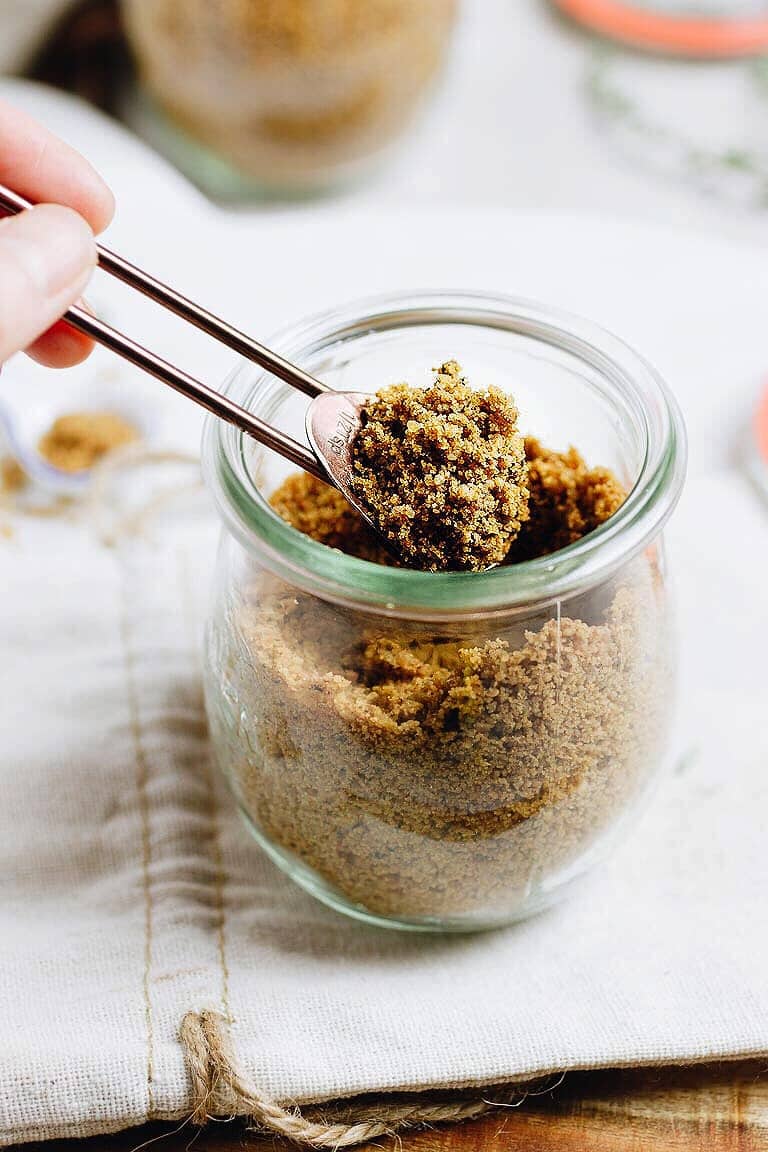 You cab see how I use I Heart Umami Chicken Bouillon for Instant Asian-flavored Noodle Cups, ranged from Japanese 'miso'-flavored zoodle cups, Korean Kimchi noodle cups, to Thai coconut curry noodle cups – just in-time before January Whole30. They are also perfect for everyday quick school/office lunch and healthy snacks. I guarantee they taste BETTER than any store-bought instant noodle soup.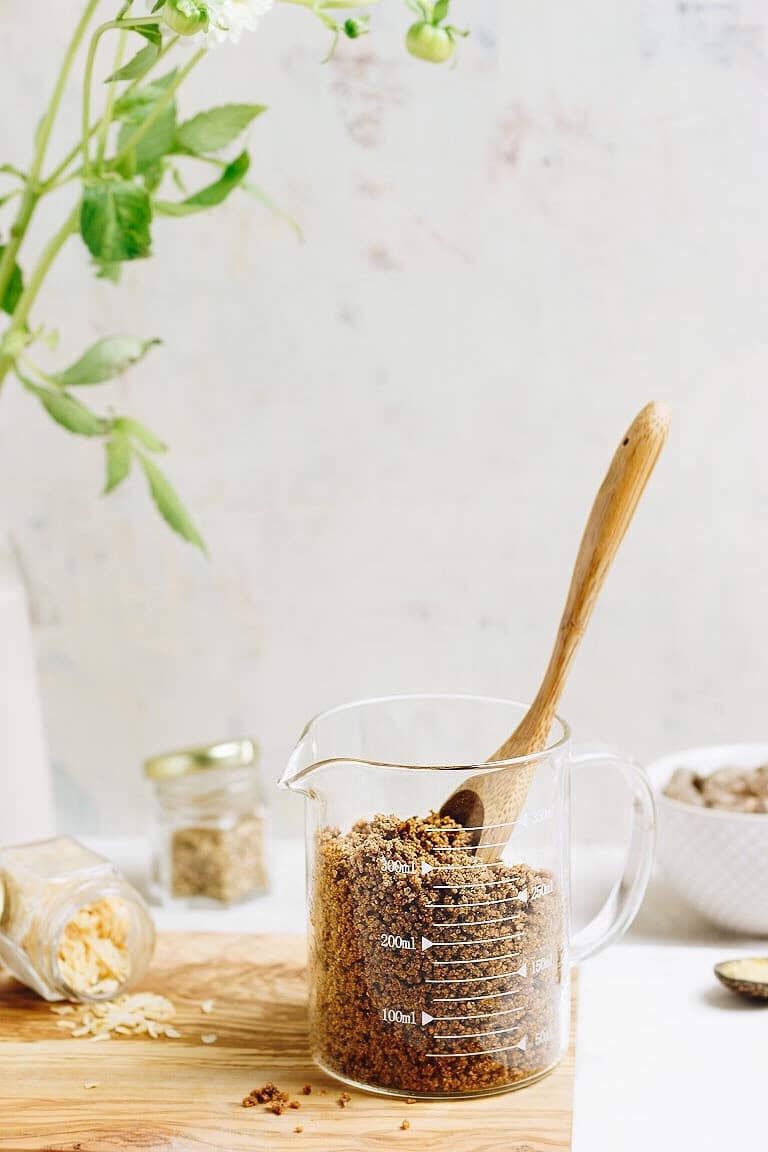 So my dear friends! I highly recommend you give my homemade Chicken Bouillon a try. You can use it to replace salt to season chicken breasts or add it to soup to create flavor foundation. They stay fresh in the fridge in a sealed container for up to 1 month.
Be sure to rate the recipe and leave a comment below. If sharing on social media, be sure to tag @iheartumami.ny on Instagram. I'd love to see how you use my Chicken Bouillon!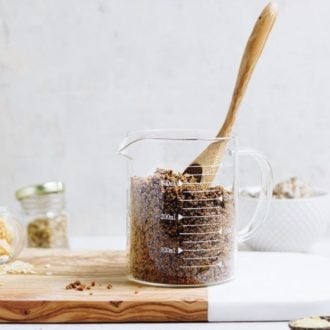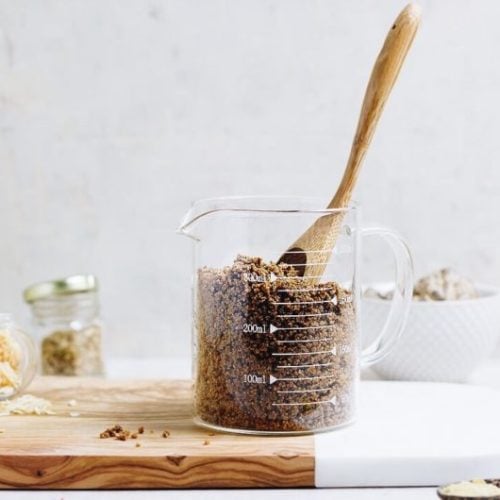 I Heart Umami Chicken Bouillon (Paleo, Whole30, Keto, Gluten-Free)
I Heart Umami Chicken Bouillon Powder is Paleo, Whole30, Keto, and gluten-free, easy to make in an oven. Healthy homemade chicken bouillon powder for instant chicken cup noodle soup or any stir-fry dishes! Makes about 1 and 2/3 cups.
Print
Pin
Rate
Ingredients
6 oz. de-hydrated shiitake mushrooms, , grind to fine powder (optional. see notes)
1 cup finely chopped and cooked chicken or turkey
1 tbsp onion powder
½ tbsp garlic powder
1 tbsp coarse salt
3 tbsp nutritional yeast
3.5 tbsp extra virgin olive oil
Instructions
Preheat oven to 350 F (325 F for convection oven).

Mushroom: Grind the dry shiitake mushrooms in a high speed blender until they become fine powder (about 30-40 seconds). Allow the fine mushroom powder mist to settle in the jar for 2-3 minutes before opening the container.

Chicken: In a separate food processor, finely chop cooked chicken.

Combine: Mix well mushroom powder, chicken, onion and garlic powder, salt, and nutritional yeast over a large sheet pan lined with parchment paper. Drizzle with olive oil and use a spoon to mix and coat the oil evenly over the ingredients.

Bake: Spread them out in one thin layer over a large sheet pan. Bake for 10 minutes, middle rack, then remove the sheet pan from the oven. Fluff the ingredients. Lower the temperature to 325 F (300 convection oven) and bake an additional 10 minutes.

Blend again: Out of the oven, allow them to cool and blend everything in a food processor again until they become super fine powder, about 1-2 minutes.

Storage: Store in an airtight container in the fridge for up to 4 weeks. For the most fragrant flavor, best finish within 2-3 weeks. Use it as soup/stock base or sprinkle it over meat, seafood, eggs, or vegetables to replace salt.

Notes
Water to bouillon ratio for quick soup - mix 1 tbsp I Heart Umami chicken bouillon powder with ½ cup hot water
Use fresh shiitake mushrooms? Finely chop shiitake in a food processor. Spread them evenly over a large sheet pan lined with parchment. Bake at 350F for 20 minutes, middle rack. Fluff and bake another 20 minutes. Set aside to cool for 5-10 minutes. Blend with chicken in the processor until very finely chopped then follow Step 2 to combine with other ingredients.
Don't like shiitake? You can still make the bouillon without the mushrooms. The flavor will be slightly different but it'll still be very good.
Use I Heart Umami Chicken Bouillon to make Whole30 Instant Cup Noodles for easy portable meal! 
Nutrition
Serving: 1tbsp, Calories: 33kcal, Carbohydrates: 1g, Protein: 1g, Fat: 2g, Cholesterol: 3mg, Sodium: 253mg, Potassium: 41mg, Vitamin A: 5IU, Vitamin C: 0.1mg, Calcium: 2mg, Iron: 0.1mg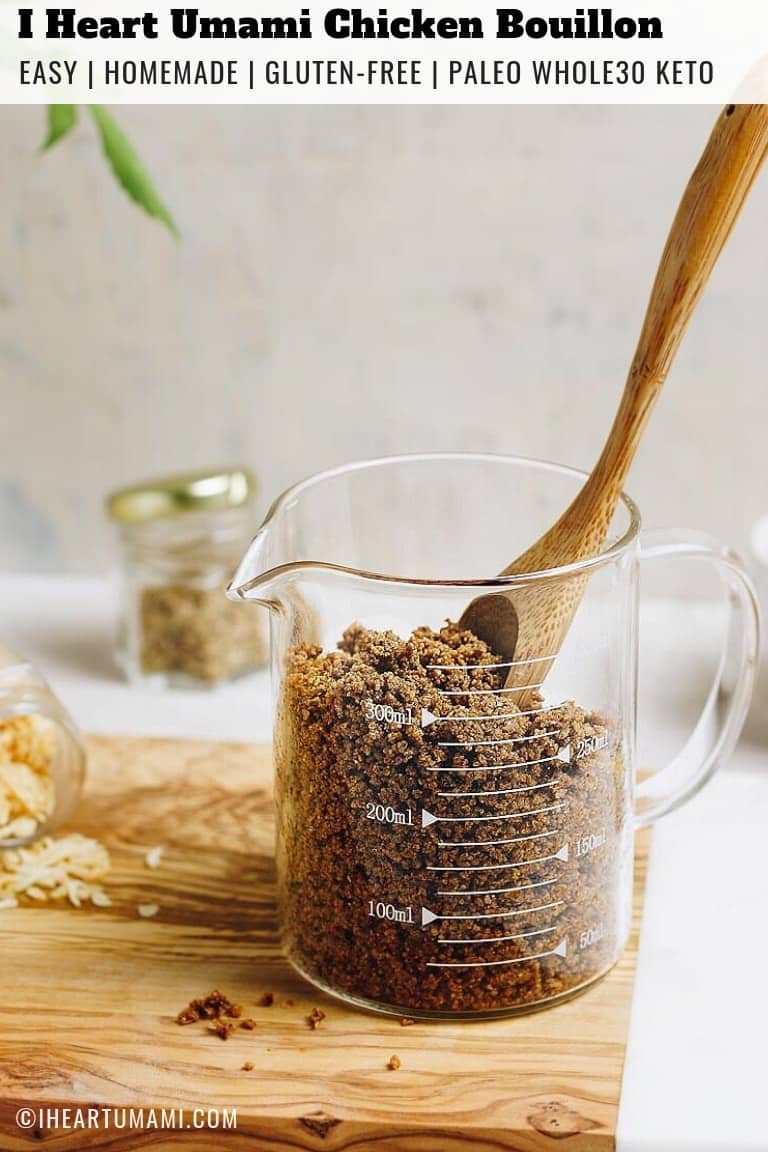 Love my homemade healthy sauces/seasonings? Also check out my Easy Whole30 Gochujang, Thai No Peanut Peanut Sauce, Paleo Cashew Parmesan Cheese, and Paleo Coconut Condensed Milk.