Paleo Chinese New Year Recipes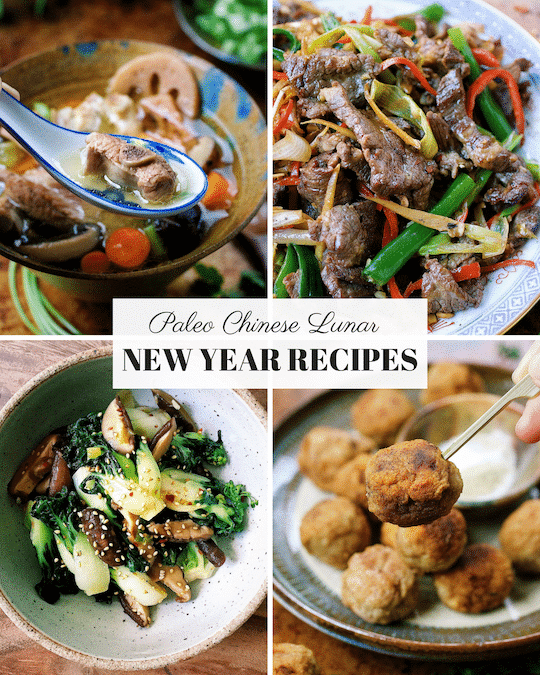 Paleo Chinese New Year Recipes ! A collection of  20+ Paleo Chinese food to celebrate the upcoming Chinese lunar New Year !
Chinese New Year usually falls between the end of January and early February, depending on the lunar calendar. Similar to the Christmas holiday, it's a time for family to reunite and celebrate the new year together.
團圓飯 [Tuányuán fàn] means reunion dinner. The whole family will travel from afar and gather together often in grandparents' house to enjoy a meal together
Depending on the region and nationality, folks from the northern or southern parts of China, Japan, Taiwan, and Korea will have slightly different dinner menus to celebrate the Lunar New Year.
A typical New Year's eve dinner for families in the southern part of China will have a wide variety of protein dishes such as chicken, fish, and pork or beef. The more variety, the better. It symbolizes good luck for the future and shows gratitude to our ancestors. Rice cakes and sticky rice mixed with minced pork and eggs and steamed in lotus leaves are also quite common.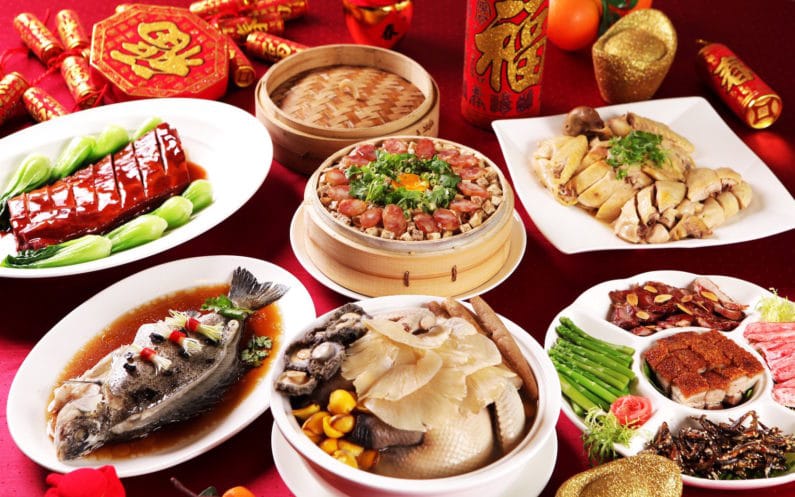 For folks from the Northern part of China, Japan, and Taiwan, dumplings and hot pot are essential. I remember that when I was little, my grandma, who made the best handmade Chinese dumplings, would stuff one small red date inside of one dumpling out of the hundreds she made.
One lucky person who happened to eat the dumpling with red date would have the best luck for the coming year and that person would receive a bigger red envelope (with more cash inside) than others. You can imagine how hard little kids would fight to find that one lucky dumpling. :))
Oh, and because anything round-shaped symbolizes harmony, a type of sweet dessert made with sticky rice flour and stuffed with sweet bean, sesame, or lotus paste called, Tang Yuan [湯圓], is also quite popular.
Paleo Chinese New Year Recipes
For this year's Chinese New Year Recipes, I've rounded-up a few highlights of Paleo recipes that I've shared on the blog this past year.
So if you love Chinese food and want to share the New Year luck with us, make sure you scroll down the menu. All of them are gluten free, Paleo friendly, and with no added sugar. And of course, super delicious !
Wishing you all a very happy and healthy New Year.
Appetizers/Finger Food – Paleo Chinese New Year Recipes
Paleo Dim Sum – Shumai. My Google ranked No. 1 recipe Paleo Dim Sum made with steamed juicy meatballs and wrapped in umami-rich cabbage leaves.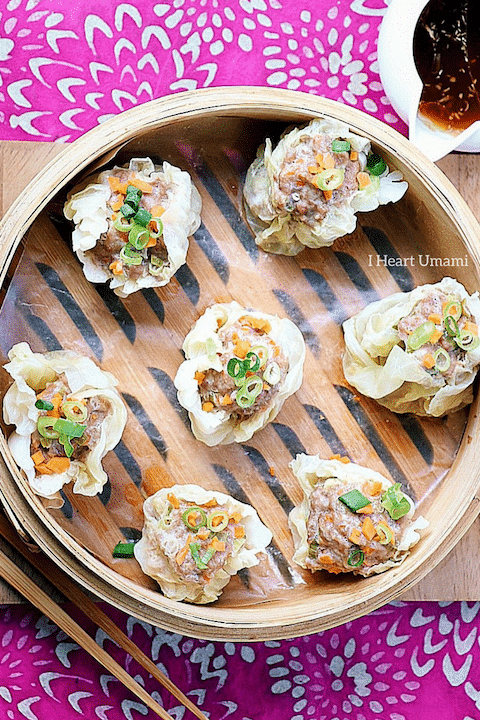 Paleo Popcorn Meatballs – a delightful Taiwanese popcorn meatballs. Perfect for kids and adults to enjoy !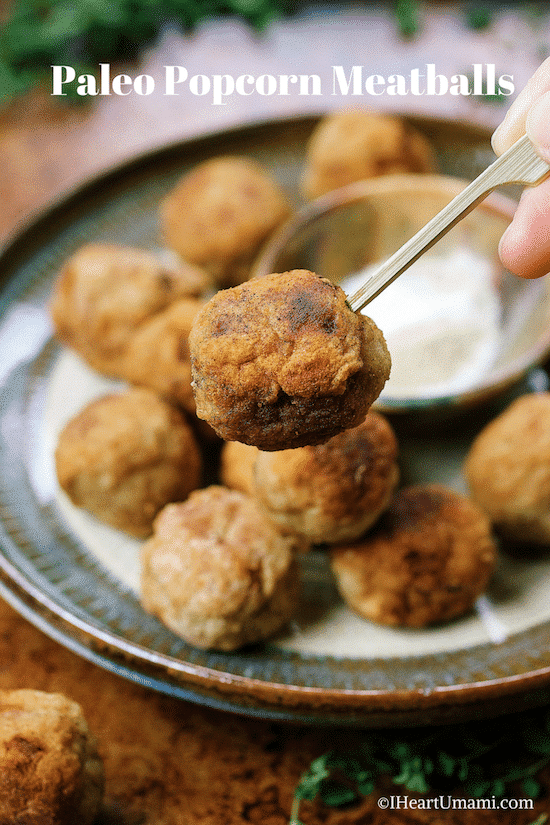 Paleo Crispy Baked Chicken Wings – crispy outside and juicy inside baked Paleo chicken wings. It even comes with a special sweet and slightly spicy dipping sauce.
Side Dishes – Paleo Chinese New Year Recipes
Chilled Zucchini Sides – crunchy and refreshing zucchini side dish that's very simple and quick to prepare.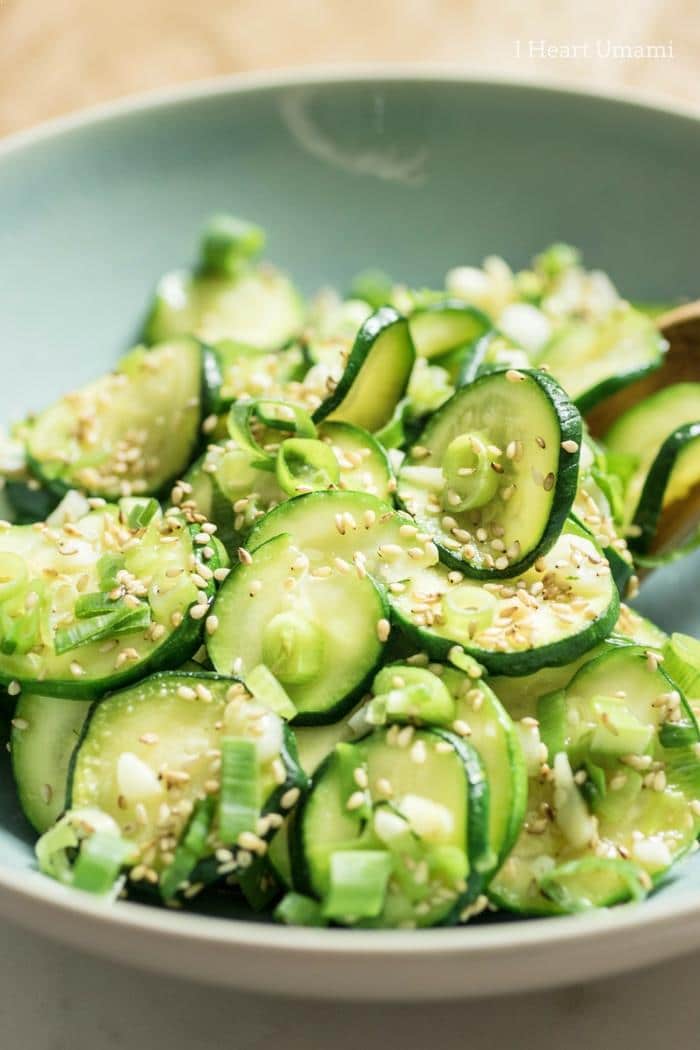 Shiitake Mushrooms with Baby Bok Choy – a simple and umami-rich side dish that's perfect to go along with any main dishes and also vegetarian friendly.
Main Dishes
Paleo Mongolian Beef – My readers' No.1 favorite recipe !
Paleo Pineapple Cauliflower Fried Rice !
Roasted Orange Spatchcock Chicken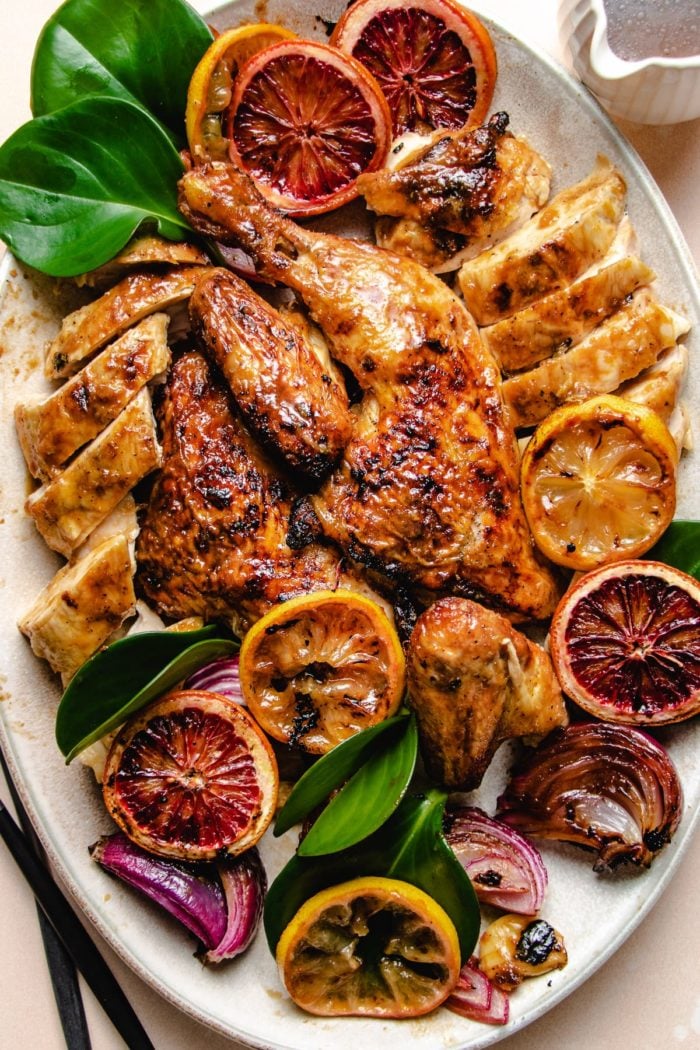 Paleo Chinese Sesame Chicken !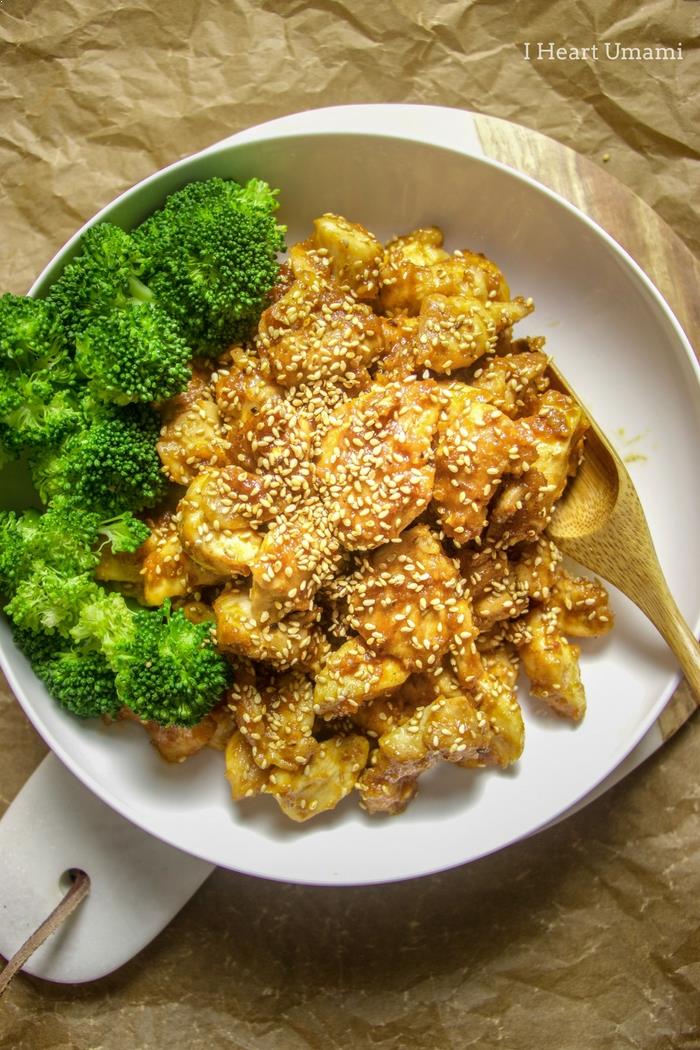 Soup/Broth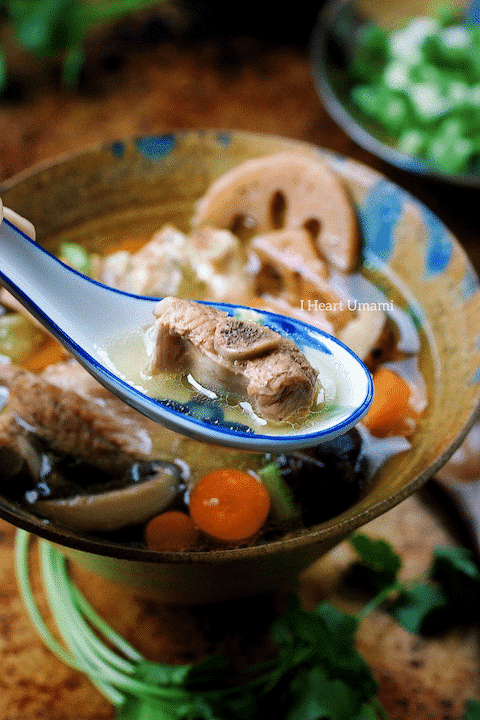 Sweets/Dessert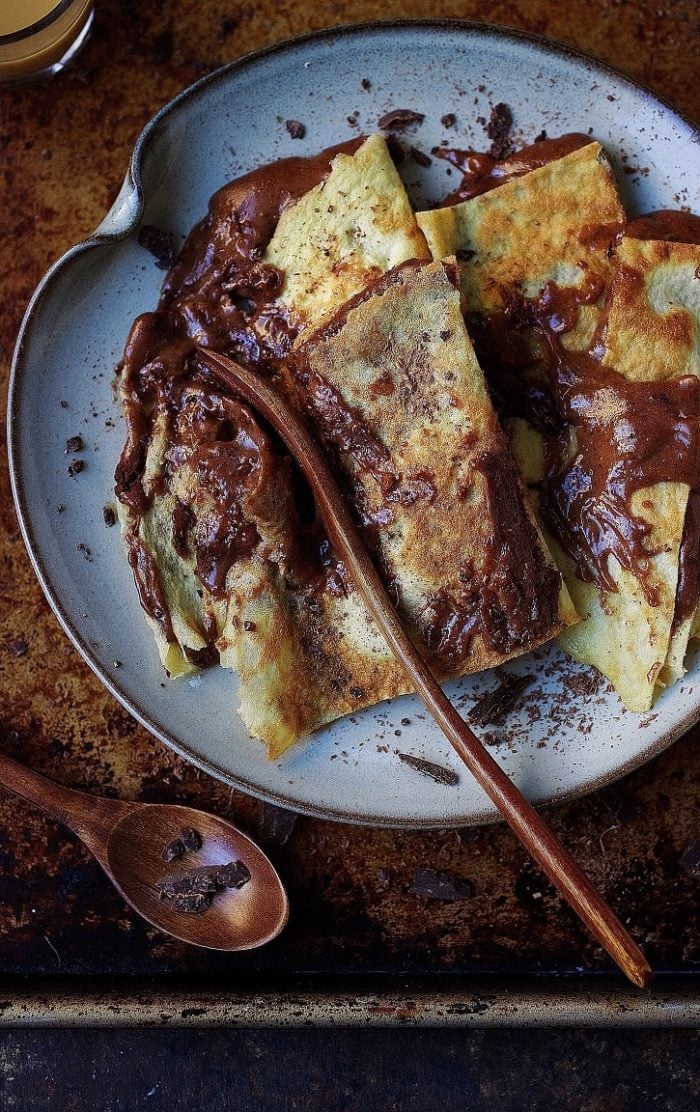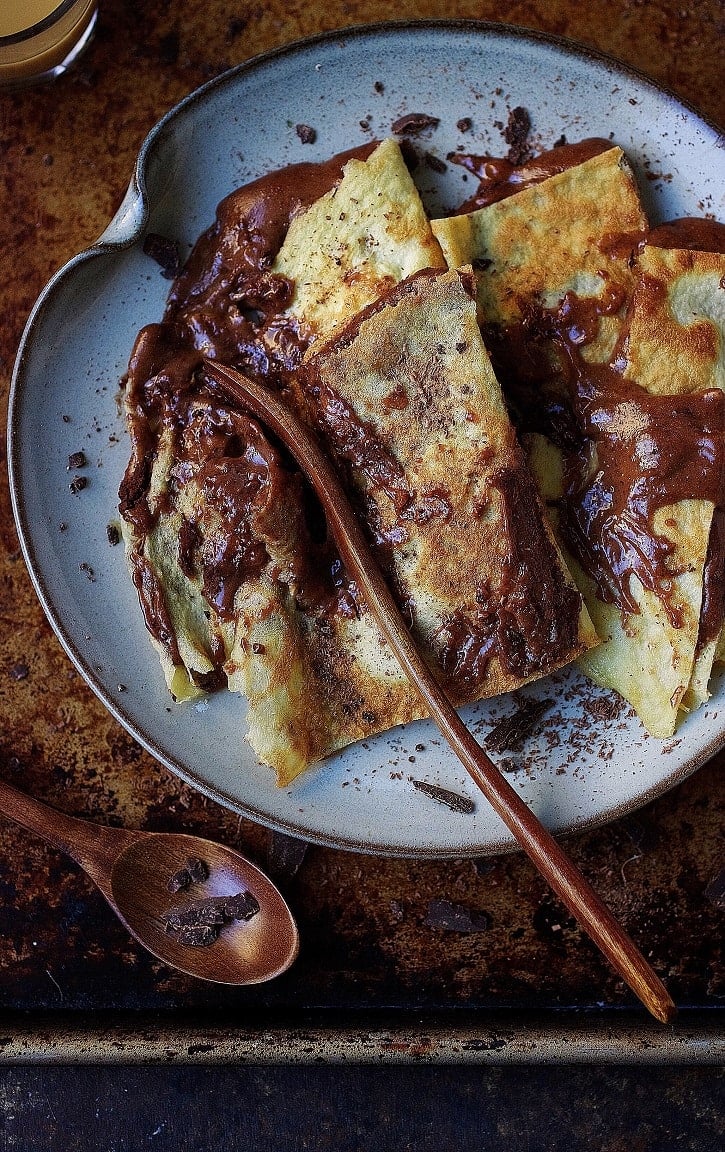 Paleo Matcha and Pine Nut Cookies
Paleo Chocolate Goji Berry Cookies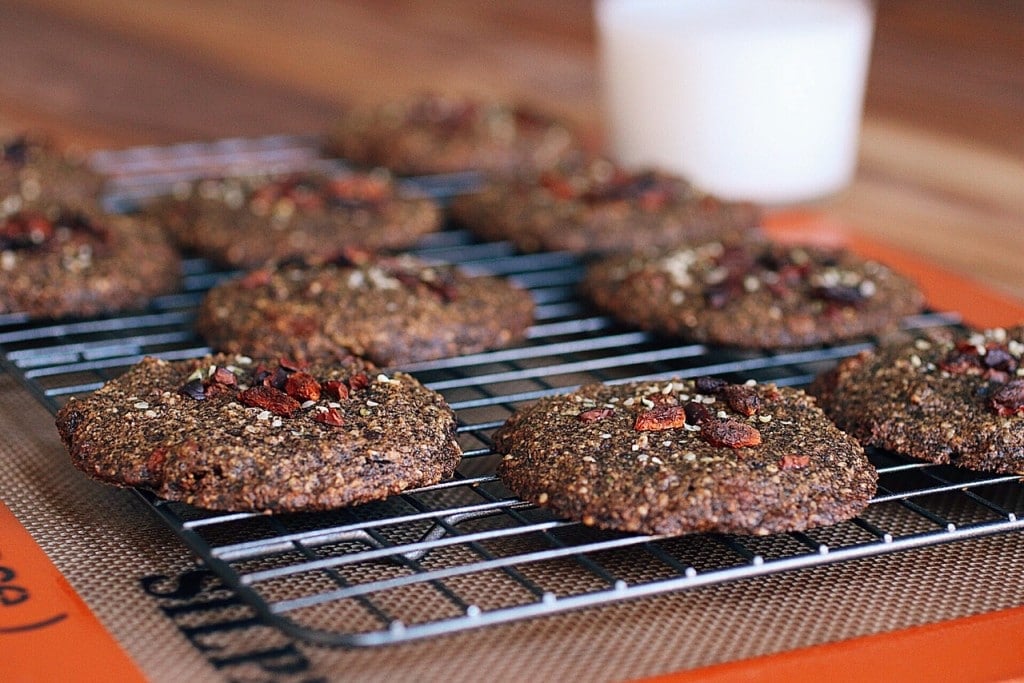 If you've tried any of my recipes, please leave a comment and rate the recipe in the comment section below so others can learn from you as well !